9 best Siesta Key fishing spots
Here is Capt Jim Klopfer's list of the 9 best Siesta Key fishing spots.  After over twenty five years of running fishing charters on Siesta Key, Capt Jim has learned all of the best places to fish, and is sharing them here.  Siesta Key offers visiting anglers the opportunity to catch a variety of species from both shore and from a boat.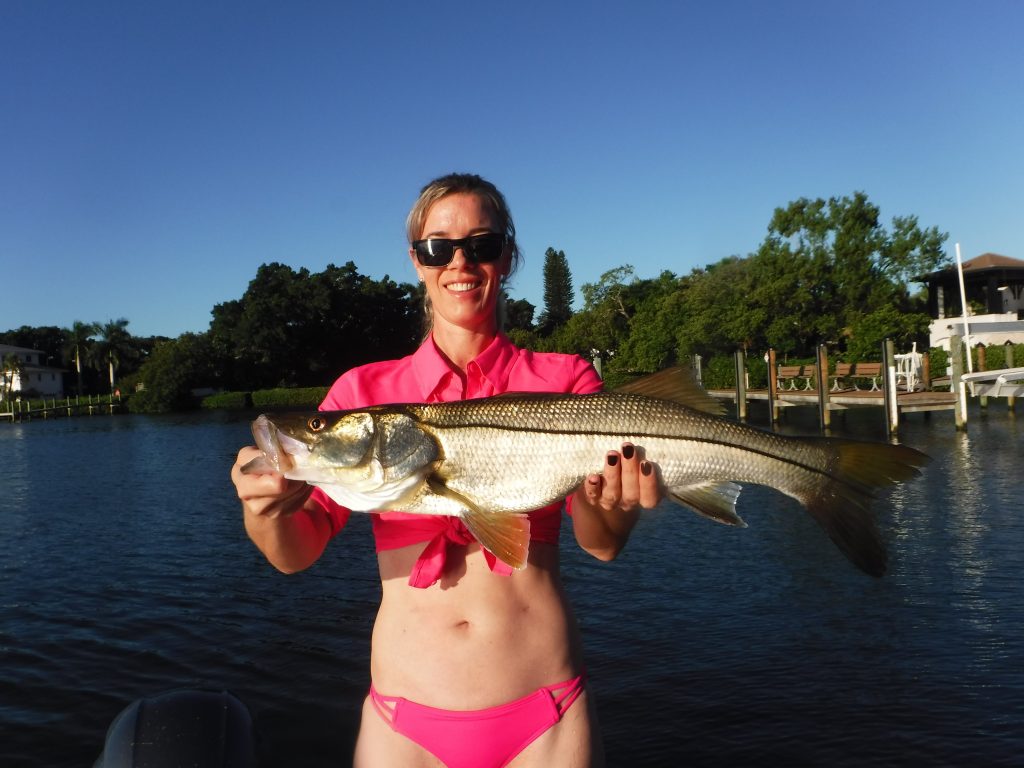 Capt Jim has written a very long and comprehensive post on fishing in Sarasota.  It covers every aspect including tackle, rigging, lures and baits, techniques, locations, and species.  Anglers can read it HERE.
The 9 best siesta Key fishing spots are as follows; Bay Island Park, Shell Rd, Robert's Bay, Siesta Key Beaches, Phillippi Creek, Stickney Pt., Pt. of Rocks, Little Sarasota Bay, and Turtle Beach.  These spots will produce for anglers at various times of year, depending on conditions.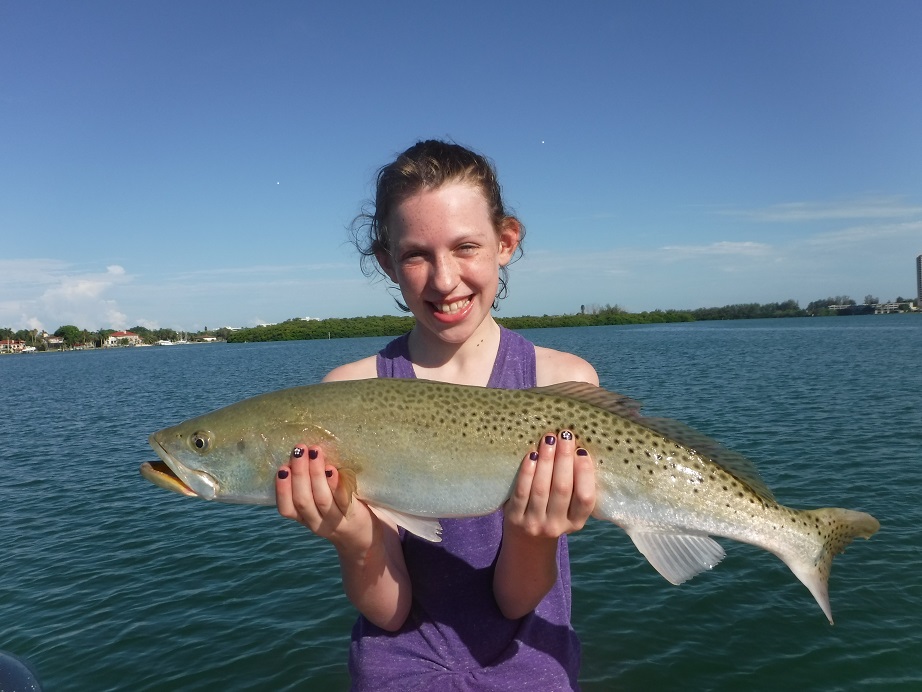 Capt Jim has been a fishing guide in Sarasota, Florida since 1991. Anglers who are interested in purchasing the equipment that he uses and writes about in his articles can do so HERE on the PRODUCTS page. Here is a video covering the same information,
Inshore Saltwater Tackle recommendations video
1)  Bay Island Park offers anglers a convenient place to fish, either from the sea wall or the Siesta Drive Bridge.  Parking is plentiful and there is a portable restroom.  Anglers can cast from the sea wall and catch snook, trout, pompano, ladyfish, snapper, and more.  A free lined live shrimp is tough to beat.  Outgoing tides early and late are great times to fish.  Bridge fisherman will score on the same species, especially at night.  Just be careful of the traffic!
2)  Shell Rd is a cool little park right in Big Sarasota Pass.  Pompano, snook, ladyfish, Spanish mackerel, sharks, flounder, sheepshead, and other species are landed.  Jigs and spoons work well for anglers who prefer casting artificial lures.  Live shrimp always is a good choice. The best time to fish is on a high tide, just as it turns to go out.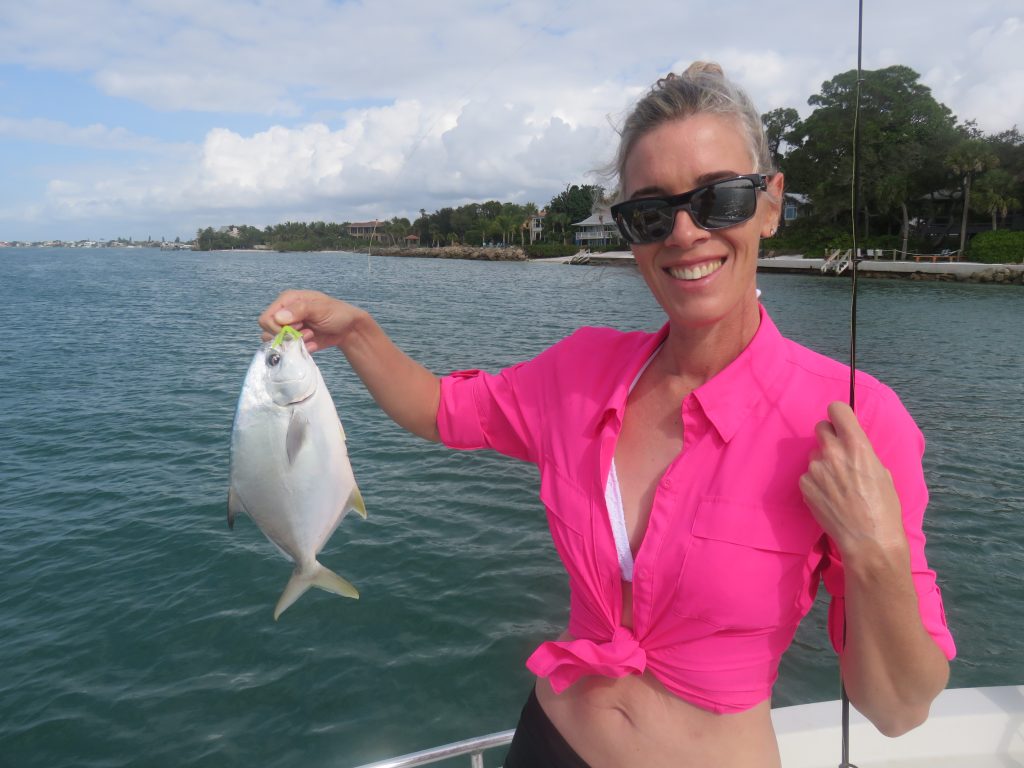 Anglers with boats drift the pass and fish the structure all along the north end of Siesta Key. Pompano are available in spring and fall. Sheepshead are thick in late winter and early spring. Snook school up in the pass in the summer. Ladyfish will bend the rod almost all year long. Spanish mackerel will migrate in and out of the passes in the spring and fall.
3)  Robert's Bay is a spot for anglers with a boat.  Oyster bars, docks, and mangrove shorelines hold snook, jacks, and redfish.  Live bait and artificial lures with produce.  Topwater plugs are great early and late on a high tide.  Jigs and shrimp produce trout and ladyfish on the deeper grass flats. Canals will attract jacks and snook in the winter.
4)  Siesta Key beaches offer outstanding fishing when conditions are good.  Clear water is important.  Fishing is not as good when the water is churned up and muddy.  Shrimp will produce whiting, trout, and flounder in the winter.  Pompano, ladyfish, and mackerel are taken in spring and fall.  Lures will catch a lot of fish as well.  Sight casting for snook can be very good in the summer time.
5)  Phillippi Creek is a fantastic fishing spot, especially in the cooler months.  Snook and jacks with be found at the mouth and up in the creek itself.  Shallow diving plugs will catch fish without getting hung up.  Snapper and sheepshead congregate on the channel edges, which are rock ledges.  Live shrimp works best for bottom fishing.
Phillippi Creek affers protection from the wind as well. This is another reason that it is a good winter fishing option for Siesta Key anglers. One very easy technique is to simply troll a small shallow diving plug such as the #8 Rapala X-Rap.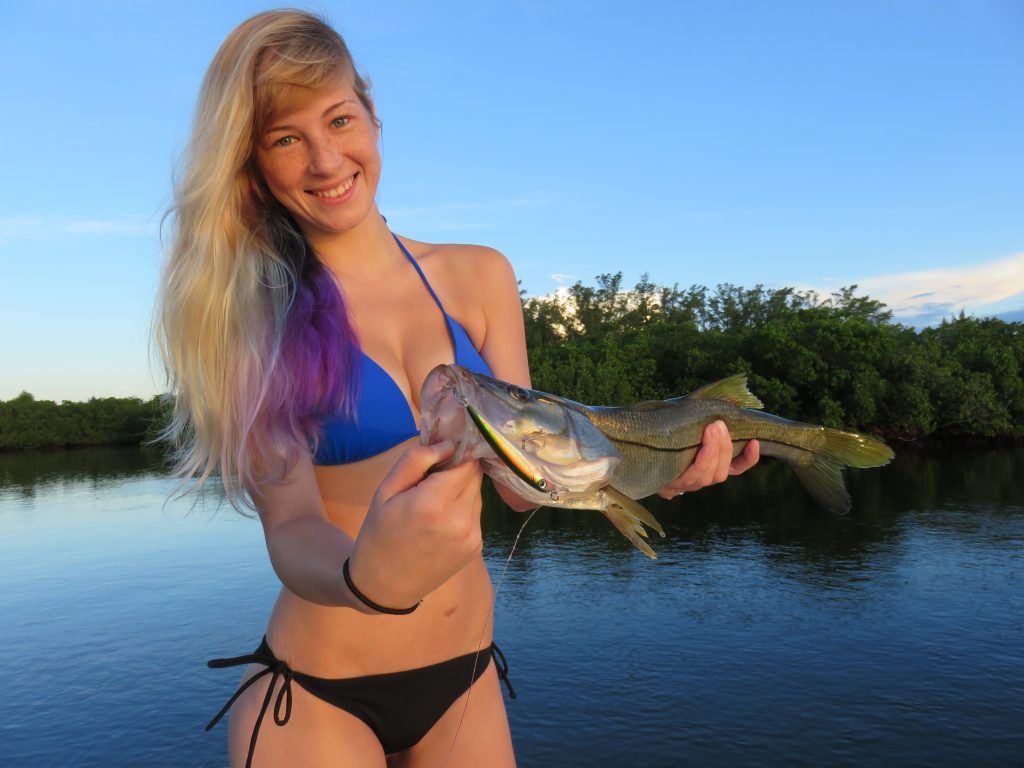 6)  Stickney Point has a park that is accessible for anglers shore fishing.  Outgoing tides in the morning and evening are best.  Sheepshead, ladyfish, snook, snapper, and trout are the species most often caught.  The bridge is a very good night snook spot.  It also produces snapper, sheepshead, drum, and flounder.
7)  Point of Rocks is the best spot to fish on the Gulf of Mexico side of Siesta Key.  Rock ledges attract bait and game fish.  Just about every species can be caught here at one time or another.  Parking in the neighborhood is prohibited.  Anglers must use the public access and walk a half mile or so, but it is worth it!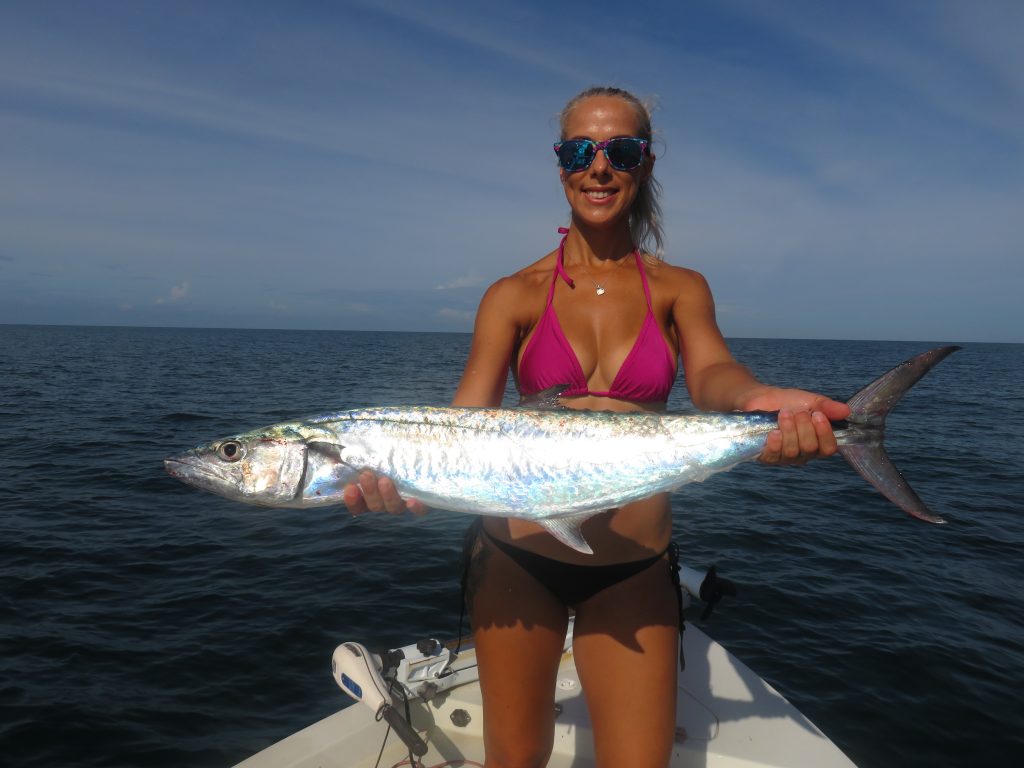 Point of Rocks is a very popular spot for anglers with boats. In the spring and fall, bait will stack up in huge numbers there. This attracts king and Spanish mackerel, sharks, and false albacore. Trolling and casting to breaking fish are the main techniques. It is also a tarpon hot spot in summer.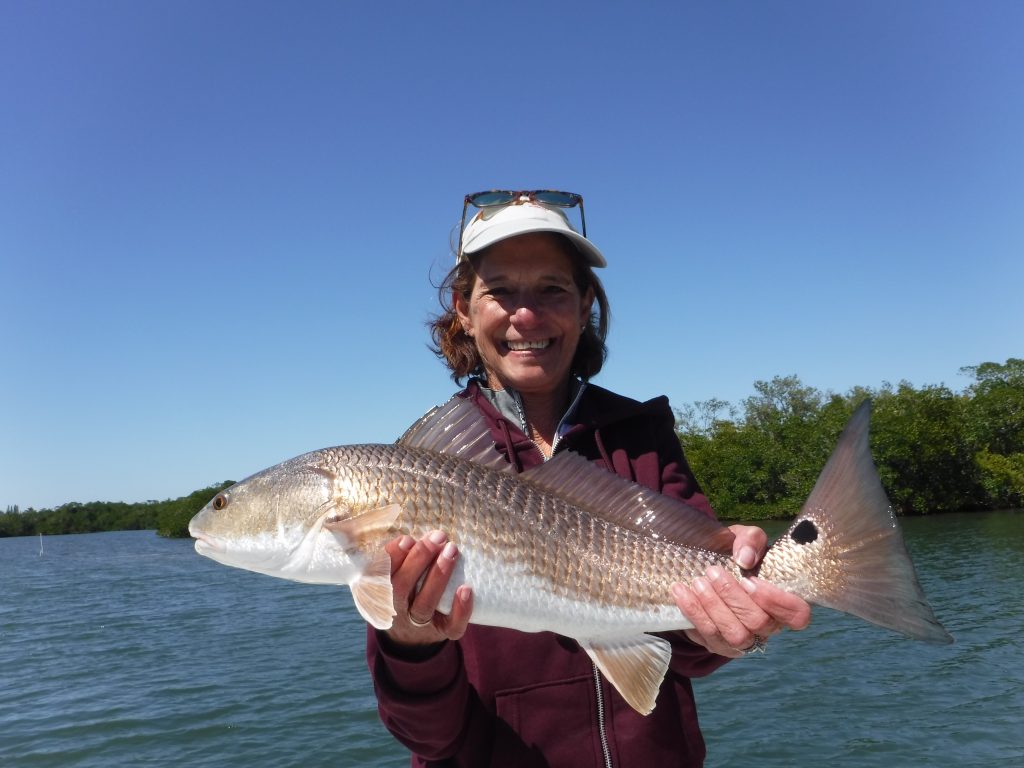 8)  Little Sarasota Bay has many oyster bars and a few grass beds that hold fish.  Snook, reds, speckled trout, and jacks will be found on the bars.  Trout, ladyfish, and pompano with be landed drifting the grass flats.  For the most part, this is a boaters spot. However, there is access at the southern end from the park on Blackburn Point Rd.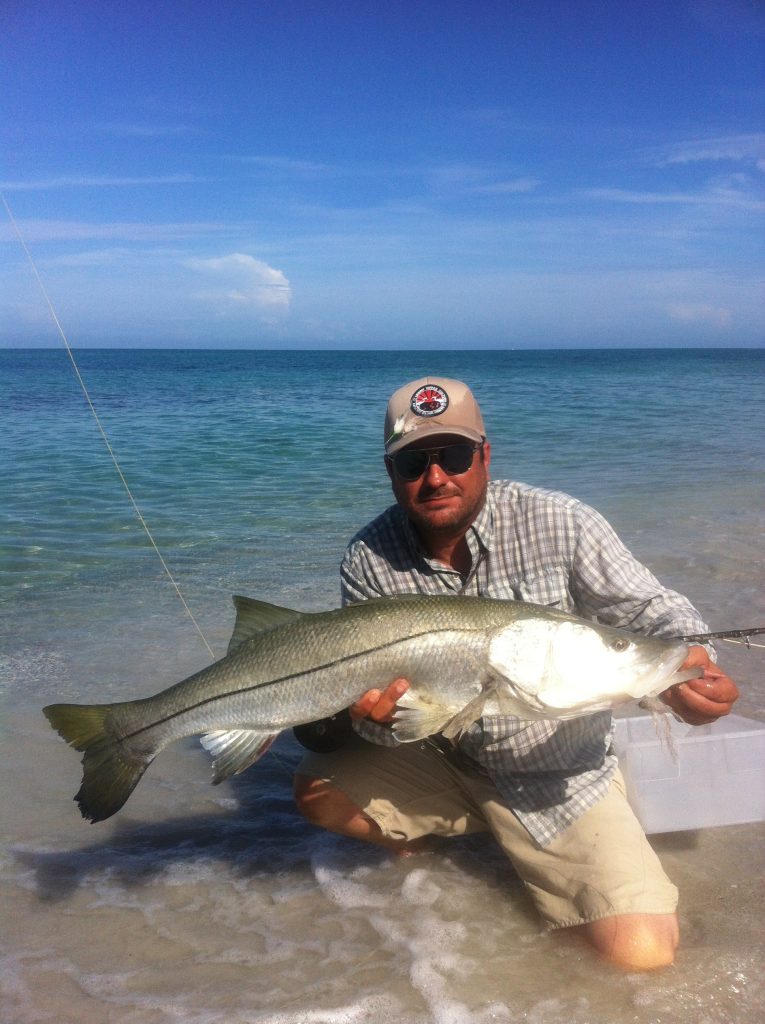 9)  Turtle Beach gives anglers the opportunity to fish the surf or the backwater lagoon.  Surf fishing is good when seas are calm, while the lagoon is best when the surf is churned up.  There is a nice boat ramp along with picnic tables, grills, and a portable restroom. Sight fishing for snook is terrific sport when conditions are right. Anglers can use light tackle or fly as there really is nothing for the fish to break off on.
In conclusion, this article on the 9 best Siesta Key fishing spots will help anglers catch more fish when visiting Siesta Key.