Top 5 Sarasota Boat Ramps
This post is a list of the top 5 Sarasota boat ramps. Each is uniquely located and offers advantages, depending on the weather conditions and area that is to be fished.
The top 5 Sarasota boat ramps are Centennial Park, Ken Thompson Park, Turtle Beach, Blackburn Point Park, and Coquina Beach. These five ramps will give anglers access to all portions of Sarasota Bay, regardless of weather conditions. All five ramps are paved, improved ramps with ample parking. Each ramp also has restroom facilities.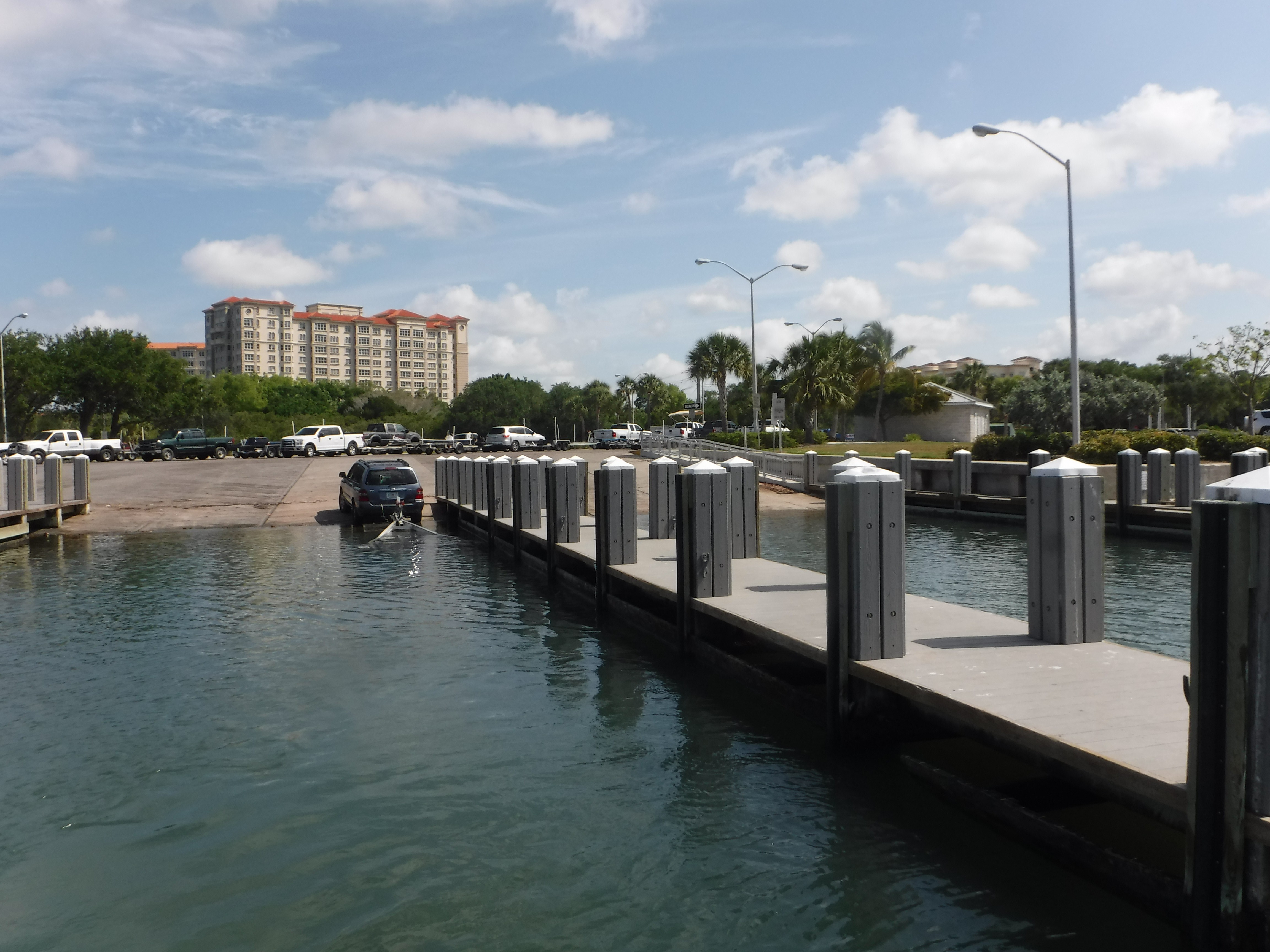 Centennial Park Boat Ramp in Sarasota, Florida
The Centennial Park ramp is located at 1105 North Tamiami Trail in Sarasota, Florida. It is known locally as the "10Th St boat ramp" by local anglers. It sits at the northwest corner of 10Th St. and Tamiami Trail. This location is very convenient, being just north of downtown Sarasota. There is a gas station on the corner that offers recreational fuel as well. This is the ramp most often used on Siesta Key fishing charters.
The ramp is of moderate slope, making it easy for vessels of all sizes. It is the busiest ramp in Sarasota and traffic is very heavy on the weekends. It has a large dock area to tie up off to the side. Centrally located, it offers access to all of Sarasota Bay and the Gulf of Mexico. It does get choppy on a northwest wind, due to the location. There is a restroom, however it remains locked until 8:00 a.m. or so. Anglers can also enjoy a grassy area and fish from the shore and docks.
Capt Jim has been a fishing guide in Sarasota, Florida since 1991. Anglers who are interested in purchasing the equipment that he uses and writes about in his articles can do so HERE on the PRODUCTS page.
Ken Thompson Park Boat Ramp in Sarasota
The Ken Thompson Park boat ramp is located at 1708 Ken Thompson Parkway on Ken Thompson Island in Sarasota, Florida. It is just beyond the Mote Marine facility. This ramp gets a bit less pressure than the ramp at Centennial Park, making it a better choice on busy mornings. This ramp is very close to the Gulf of Mexico and offers access to all of Sarasota Bay. It is a good ramp to use on a strong northwest wind as it offers a lot of protection.
The ramp is fairly steep, but not terrible. It is surfaced with a sandy parking lot. There are docks, but not a lot of space to tie up off to the side. One nice feature is the New Pass Bait shop, which is on the left as you pull onto Ken Thompson Parkway. There is an area to pull off and run inside to pick up bait and ice.
Turtle Beach Boat Ramp
The ramp at Turtle Beach is located at 8701 Blind Pass Rd on the south end of Siesta Key. This is across the street from Turtle Beach. There are two ramps; the one to the south is quite steep. The ramp to the north is more gradual. Kayak enthusiasts use the area in between the ramps to launch. There are also picnic tables, grills, and facilities. Parking is a bit limited, boaters should get there early on weekends.
The Turtle Beach ramp gives anglers access to Little Sarasota Bay. It is fairly equal in distance to Big Sarasota Pass and Venice Inlet. Both are about an hour away. Little Sarasota Bay is smaller and more protected. Anglers fish there often in the cooler months and on breezy days. Anglers can fish from the boat docks or the beach as well.
Blackburn Point Park Boat Ramp
The ramp at Blackburn Point Park is located at 800 Blackburn Point Rd. It is just south o Sarasota, in the town of Osprey, Florida. It is a fairly new facility with a nice ramp and parking. The ramp is a bit steep. The park offers shore fishing, picnic tables, facilities, and a canoe and kayak launch.
Blackburn Point Park lies at the south end of Little Sarasota Bay. Anglers going south will encounter long "No Wake" zones. This area gets a lot of boat traffic in the winter and weekend afternoons. There is a bait shop on the right, just before the bridge.
Coquina Beach Boat Ramp
The Coquina Beach Boat Ramp is in Manatee County at 1465 Gulf Drive S in Bradenton, Florida. It is a long ramp with a very gentle slope. The ramp is right on Longboat Pass, offering access to the Gulf of Mexico in minutes. It also offers anglers quick access to some great fishing spots in North Sarasota Bay and Anna Maria Sound.
There is excellent fishing from shore off the dock, sea wall and jetty. Anglers can fish from the bridge as well. Coquina Beach is a bit of a "hidden gem" among locals.
In conclusion, this post on the top 5 Sarasota boat ramps will help boating anglers choose the best spot to launch.