Sarasota fishing charters
Sarasota is a hidden gem that lies on the west coast of Florida, most known for world class beaches and fine arts. But Sarasota has a rich fishing heritage and offers visitors a wide variety of angling opportunities. The best way to enjoy this experience is to go out on Sarasota fishing charters with a seasoned guide. All bait, tackle, and licenses are provided, as well as a cooler with ice and water. While catch-and-release is encouraged, any fish kept will be cleaned and bagged up.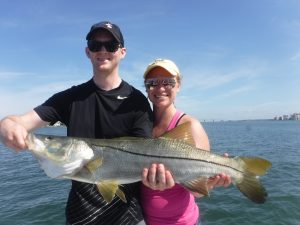 Sarasota fishing charters

One of the most appealing aspects of Sarasota fishing charters in the variety of species that clients have the opportunity to catch. Also, very little experience is needed to achieve success. While that is true, Sarasota does offer the more experienced angler challenges such as snook, redfish, and tarpon.
The best Sarasota fishing charter for most clients, especially casual anglers or those with children is a four hour inshore charter in Sarasota Bay. Most trips produce good action and variety, with multiple species being caught daily. Snook, redfish, speckled trout, Spanish mackerel, bluefish, pompano, mangrove snapper, gag grouper, sheepshead, jack crevelle, sea bass, ladyfish, and more are commonly caught species. Live bait produces a lot of fish and is used with novice anglers. Artificial lures are also very productive for those with more experience.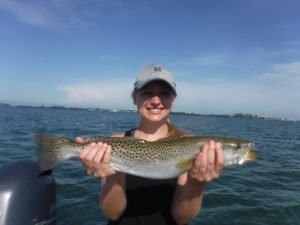 The inshore Gulf of Mexico can provide world-class angling when conditions are right. Pelagic species such as king and Spanish mackerel, false albacore, cobia, and sharks move through the area in spring and again in the fall. When winds are light and seas are calm these fish will feed on the surface and the action can be fantastic! Giant tarpon also move through in May, June, and July and are the ultimate challenge for the seasoned fishermen out on Sarasota fishing charters. Anglers can fish for snook in area rivers in the winter.