Spring Siesta Key fishing report.
Fishing has been steady so far. My late spring Siesta Key fishing report reflects the action on my trips. Conditions have not been perfect as the water has been a bit dinghy with areas of that thick mossy-type grass, perhaps due to the wind and rain. Finding patches of clean water has been important on the deep grass flats. Baitfish are starting to show up on the flats and bars near the passes, though most of it is too small to net right now. Snook are fairly plentiful in both passes and starting to show up in good numbers out on the beaches. As the surf clears and settles, the beach snook fishing will improve. Tarpon fishing has been sub par this year, mostly due to long periods of west wind.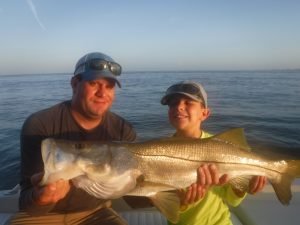 I spent most of my time on charters fishing the deep grass flats as most of my clients included families with children and novice anglers. Drifting the flats and casting Bass Assassin jigs and live shrimp was productive for a variety of species. Speckled trout were the most commonly caught fish, but Spanish mackerel, bluefish, jacks, gag grouper, mangrove snapper, pompano, ladyfish, sharks, cobia, and catfish were landed as well. This is a normal spring Siesta Key fishing report.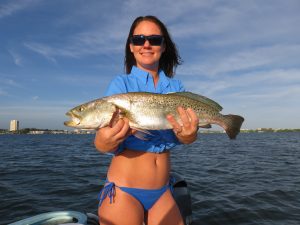 Snook school up in both Big Sarasota Pass and New Pass and this is a great time for less experienced anglers to catch them. Chumming with white bait will produce a lot of fish. A free lined large live shrimp is also a very effective bait for snook. Docks, bridges, rocky structure, and even sand beaches in and near the passes will hold snook. Afternoon outgoing tides can be a great time to fish. Snapper, grouper, flounder, and other species will be landed as well.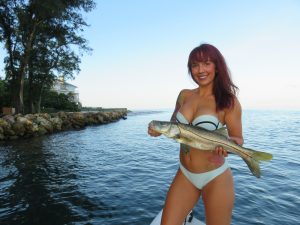 My spring Siesta Key fishing report includes that redfish were landed in Robert's Bay and in creeks and canals throughout the area. A live hand-picked shrimp is tough to beat. Snapper, snook, drum, sheepshead, flounder, and more will take a shrimp as well. As we get into summer the reds shouls school up on the flats, especially up in norh Sarasota Bay.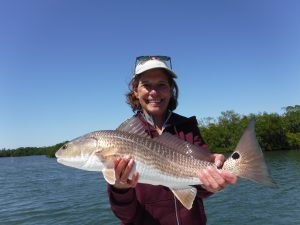 In all honesty, it has been a very disappointing tarpon season so far. I don't fish tarpon a lot, but I get reports from my captain buddies. West wind has played a part in that, as it is difficult to spot a school and stay on top of them. It also dirties up the water. Hopefully conditions will improve and the bite will get cranked up.