What is the Best Fishing Charter on Siesta Key?
Many visitors to Sarasota and Siesta Key decide to go out on a fishing charter. There are many different options when it comes to booking a trip. However, there is one Siesta Key fishing charter service that is the best choice.
The best fishing charter on Siesta key is Adventure Charters with Capt Jim Klopfer. There are several reasons for this. Capt Jim has been a full time guide in Sarasota and Siesta Key since 1991; that is over 30 years! There is no substitute for experience.
Capt Jim Klopfer is also very versatile. He uses a wide variety of techniques throughout the year. One of the main challenges as a fishing charter captain in Sarasota is adapting to the ever changing conditions. Sarasota experiences seasonal migrations for both resident and pelagic species. Weather conditions are also a factor on most trips.
Best fishing charter on Siesta Key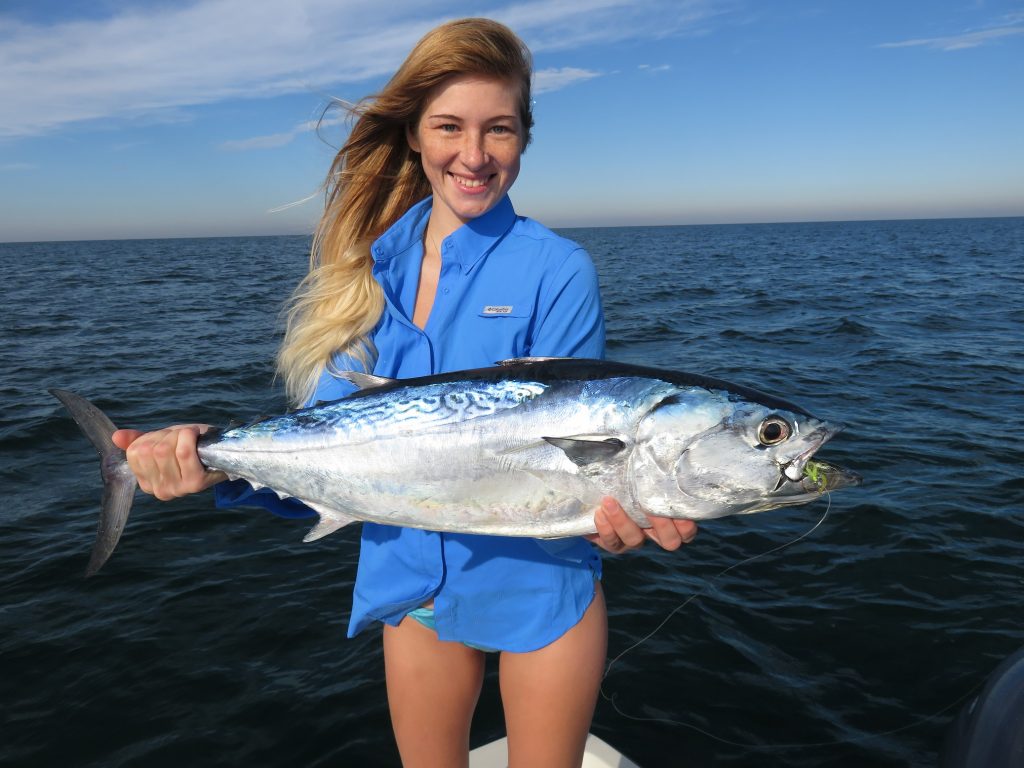 The aspect that sets Capt Jim Klopfer apart from some other guides and makes him the best fishing charter on Siesta Key is versatility. Many guides focus in on one or two specific techniques. While this can be productive, being versatile allows anglers to have a more diverse experience. Capt Jim often uses several different techniques on a fishing charter.
Siesta Key and Sarasota offers visiting anglers a wide variety of species that can be caught. Also, there are multiple techniques that can be used. Casting lures, trolling, fishing with live bait, bottom fishing, and fly fishing are all techniques that can be used.
Sarasota fishing charter video
The list of species that anglers can catch on a Siesta Key fishing charter is quite long. Speckled trout, Spanish mackerel, bluefish, pompano, ladyfish, jack crevalle, cobia, flounder, and other species can be caught drifting the flats and passes. Snook and redfish are found in the backcountry areas. False albacore and king mackerel are caught in the inshore Gulf of Mexico. Sheepshead, snapper, grouper, and drum are landed bottom fishing.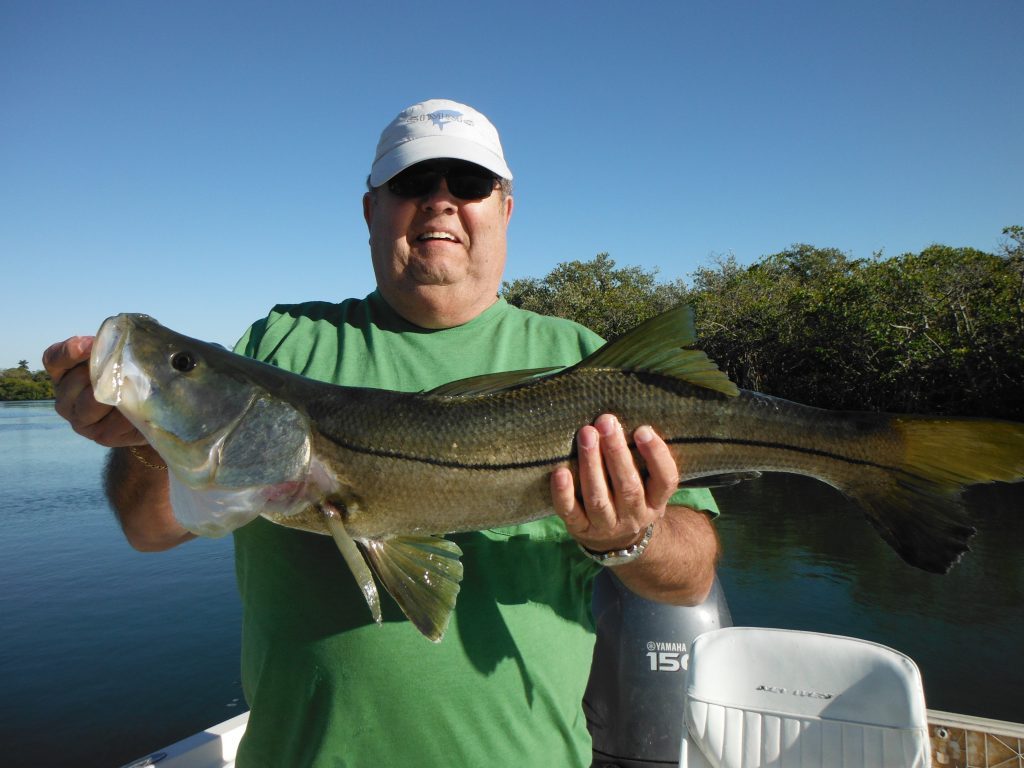 Techniques used on a fishing charter on Siesta Key

There are a handful of techniques that Capt Jim uses on a Sarasota fishing charter. Drifting the deep flats is very productive. Drifting the passes is also an effective technique. Anglers can target more challenging species such as snook, redfish, and jack crevalle in the backcountry areas. Bottom fishing structure works well in winter. Fishing in the inshore Gulf of Mexico can be nothing short of spectacular when conditions are right!
Drifting the deep grass flats in Sarasota
If there is one particular technique that Capt Jim uses on his fishing charters, it is drifting the deep grass flats. The inshore waters of Sarasota Bay are fairly shallow, most often less than ten feet deep. Some of these areas have submerged vegetation, we call these 'grass flats". Crabs, shrimp, and bait fish hide in the grass, attracting the predator game fish.
These are often fairly large areas. Therefore, drifting the flats is an excellent technique that anglers can use to locate fish. Capt Jim likes to use artificial lures, with the jig and grub being his favorite lure by far. It is easy and fun to fish and will catch trout, mackerel, bluefish, ladyfish, jacks, and other species. Other productive lures include spoons and plugs.
Capt Jim also uses live bait when drifting the deep grass flats. Live shrimp are the top bait and can be fished in a couple of different ways. In deeper water, free lining the shrimp works well. It results in a very natural presentation. In water a bit more shallow, Capt Jim likes to fish the shrimp under a float. This is extremely effective, particularly on speckled trout.
In summer, live bait fish are used on Siesta Key fishing charters. Capt Jim uses a cast net to catch many small silvery fish that are locally called "white bait". These fish are thick on the shallow flats in the warmer months. Once obtained, the bait fish are used as chum to pull game fish into range. Hooked baits are then cast out and a hook-up soon follows.
Drifting the passes in Sarasota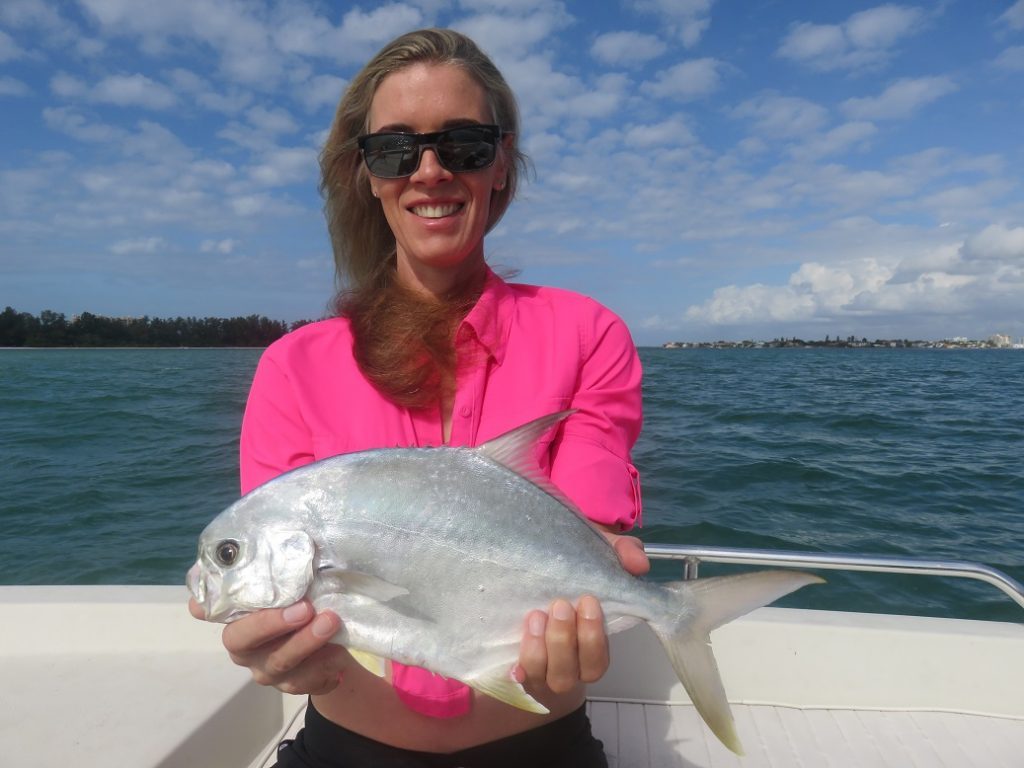 Capt Jim often fishes the passes on his fishing charters on Siesta Key. Passes are basically inlets that connect the inshore waters with the Gulf of Mexico. These are excellent fishing spots, particularly in spring and fall. Pompano are the prized species, along with small permit. Ladyfish are often thick, providing fast action. Bluefish and Spanish mackerel are caught regularly. Big Sarasota Pass on the north end of Siesta Key is his favorite.

The technique that Capt Jim uses more often when fishing the passes is to drift with vertically presenting a jig on the bottom. This is a great option for less experienced anglers as no casting is required. Smaller, compact jigs are used as they sink better in the deep water and current. As the boat moves along, the jig is hopped a foot or so off the bottom. Each time it lands, a little puff of sand is kicked up. This realistically mimics a freeing crab or shrimp.
There are also times when fish are higher up in the water column, at times even being seen feeding on the surface. Anglers can cast shad tail jigs, plugs, and spoons. Trolling will catch them when the fish are scattered out. Free lined shrimp with a split shot or two will be very effective at times.
Fishing the back waters for snook, redfish, and jack crevalle
Snook and redfish are the "glamour" species in the inshore waters of Sarasota and Siesta Key. They are caught by anglers using both live bait and artificial lures. These are more challenging fish and anglers choosing this option understand that they are substituting action for a quality fish. They are mostly caught flats fishing along the shore lines and oyster bars.

Capt Jim really enjoys casting lures and working shore lines for these species. His favorite lure is the Rapala X-Rap jerk bait. It allows anglers to cover a lot of water and elicits strikes from neutral game fish. A scented jerk bait on a jig head is his second choice. In the winter, snook and jack move up into creeks, where they are concentrated and easier to locate.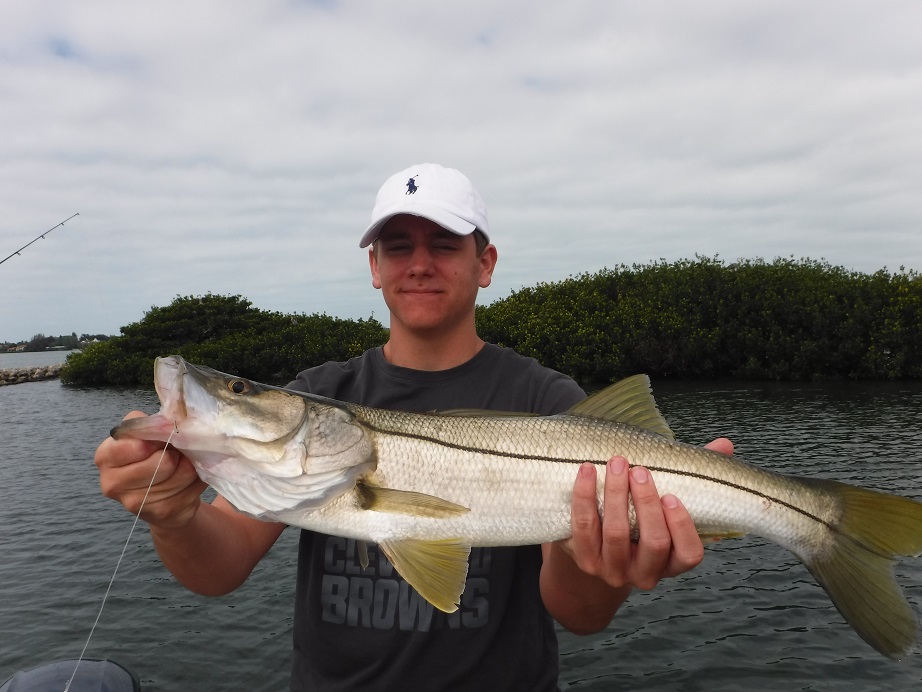 Live bait produces as well. Anglers can chum with whitebait along shore lines just as on the deep flats. This produces a lot of snook, reds, and jack crevalle. A large live shrimp is a top bait that will produce all year long. Docks in particular are excellent spots to free line a live shrimp.
Bottom fishing charters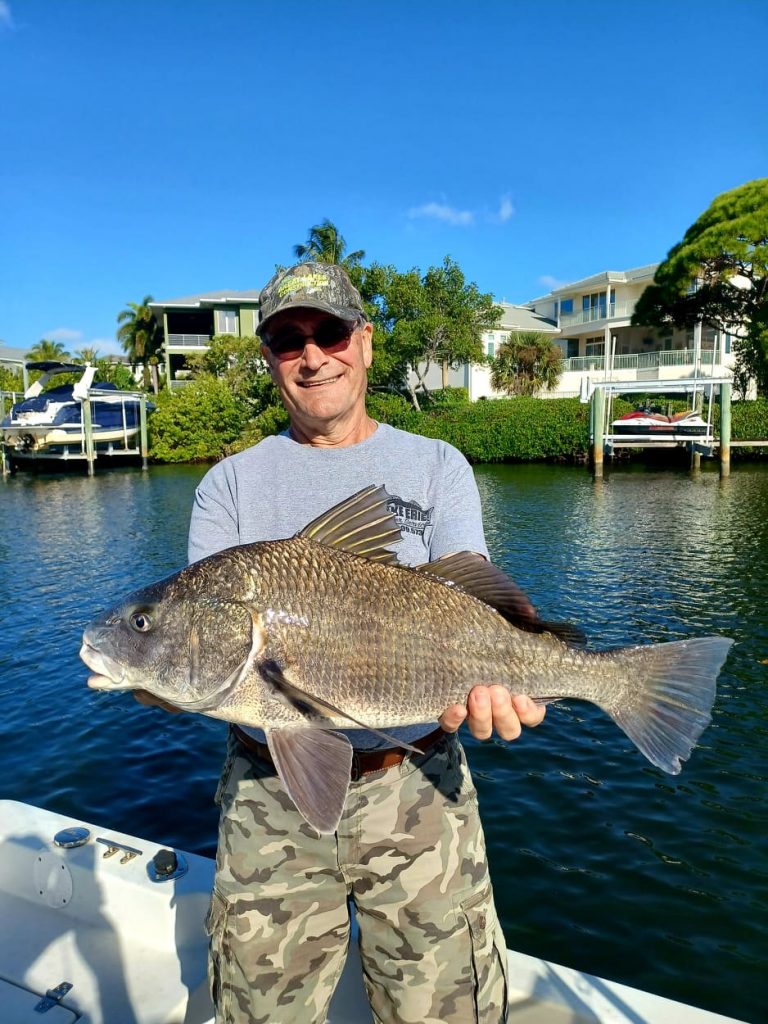 Bottom fishing is perhaps the oldest angling technique. It is simple and effective and anglers with very little experience can be successful. It is a method that Capt Jim uses on the best Sarasota fishing charter. In it's basic form, bottom fishing is using a weight to present a live on cut bait on the bottom.
Many species relate to structure. Much of this structure is found on the bottom. Therefore, bottom fishing will be productive! On Siesta Key, sheepshead, snapper, grouper, drum, redfish, flounder, and other species are caught bottom fishing. Capt Jim does most of his bottom fishing in the cooler months. Live and frozen shrimp are the top baits, though live bait fish will be used on occasion.
Fishing the inshore Gulf of Mexico off of Siesta Key beaches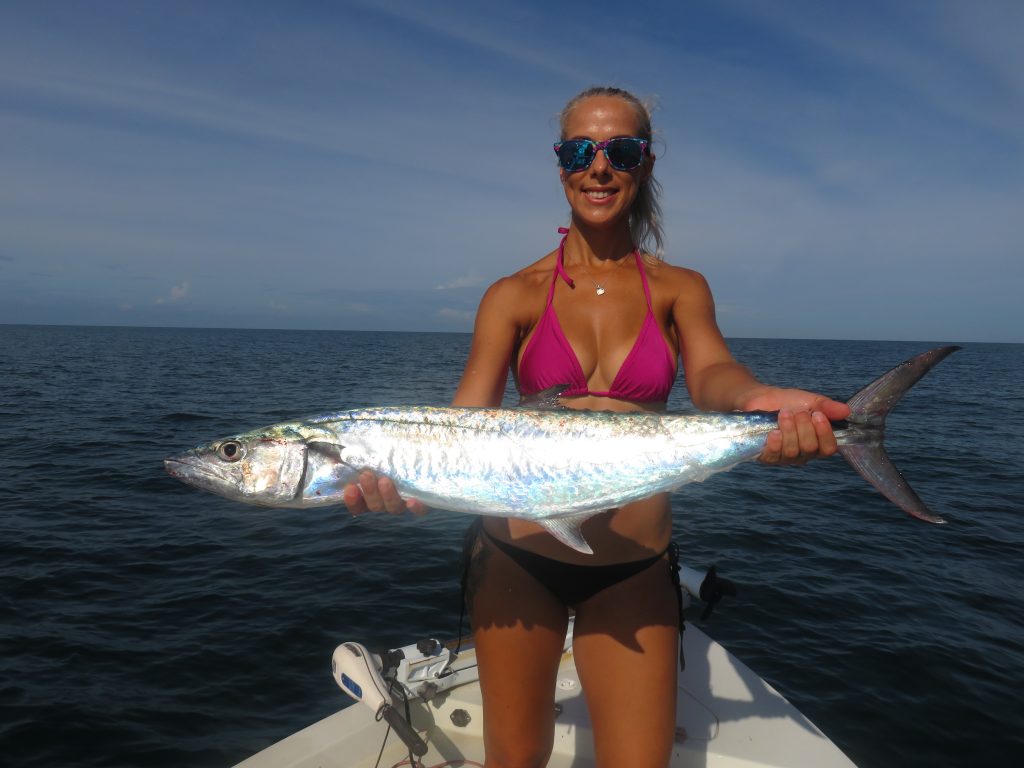 Capt Jim loves "fishing the beach" as it is termed locally. This refers to fishing the inshore Gulf of Mexico, from close to the beach to several miles out. When conditions are right, the fishing can be fantastic! Spanish mackerel and false albacore can be seen feeding on the surface. This sight fishing is very exciting. King mackerel, sharks, cobia, and tarpon will take a free lined live bait fish. Trolling produces king mackerel.
Sight casting to "breaking" schools of fish is great fun. It is something that Capt Jim loves to do on a fishing charter. Lures are almost always used as the fish are in an aggressive mood and feeding. Spoons, jigs, and plugs all produce. This is terrific sport for anglers who enjoy fly fishing. The key is the abundance of bait that moves in.
Trolling is an efficient and effective technique. It allows for anglers to cover a lot of water in search of fish. Most of the king mackerel caught are done so by trolling. Plenty of Spanish mackerel will be caught as well. Several artificial reefs off of Sarasota will hold fish and are great spots when surface action is scarce. Anglers can bottom fish there as well.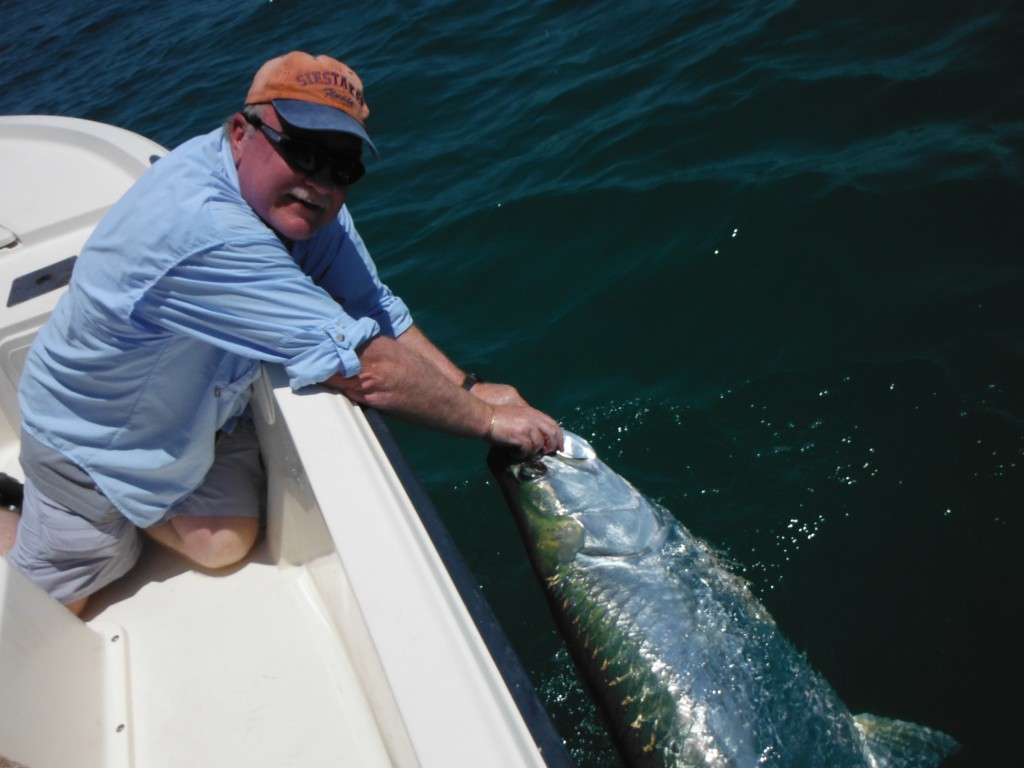 Free lining a live bait fish such as a threadfin herring, cigar minnow, pinfish, or blue runner will produce some of the largest fish caught by clients. Heavier tackle is used. Sharks can be thick, with king mackerel, cobia, and even tarpon being hooked.
Siesta Key river fishing charters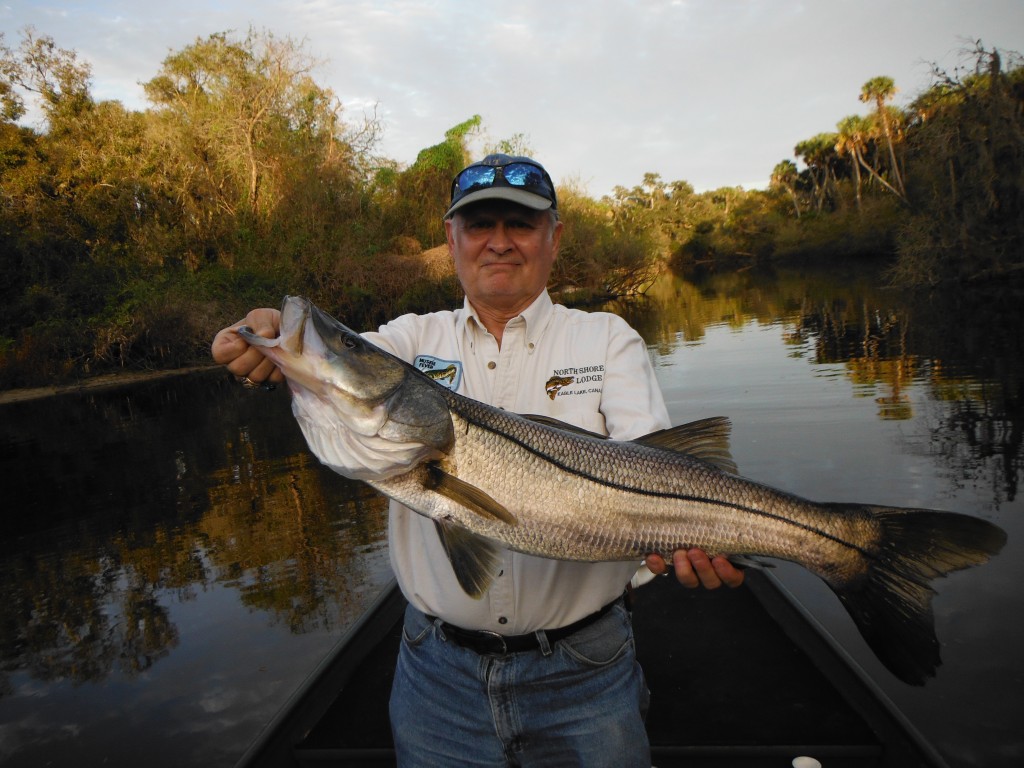 Capt Jim offers anglers a very unique Sarasota fishing charter; river snook fishing. These trips are run on local rivers that are 30-45 minutes away from Sarasota and Siesta Key. This is a trip for more experienced anglers as good casting skills and patience are required. This is a "quality over quantity" situation, with the chance to catch a trophy fish. Jack crevalle, bass, gar, juvenile tarpon, ladyfish, catfish, and other species are caught as well.
In conclusion, this article on the best fishing charter on Siesta Key will help anglers understand why fishing with Capt Jim Klopfer of Adventure Charters is the best choice!