Top 10 Inshore Saltwater Fishing Lures
This article will list my top 10 inshore saltwater fishing lures. There are many different lure types and brands that anglers can choose from. However, these are the inshore saltwater fishing lures that have proven to be the most effective for me.
I have been running fishing charters in Siesta Key and Sarasota, Florida since 1991. I also grew up in Maryland fishing Chesapeake Bay. The lures listed are ones that I have been using successfully for myself and for clients for decades!
Top inshore saltwater fishing lures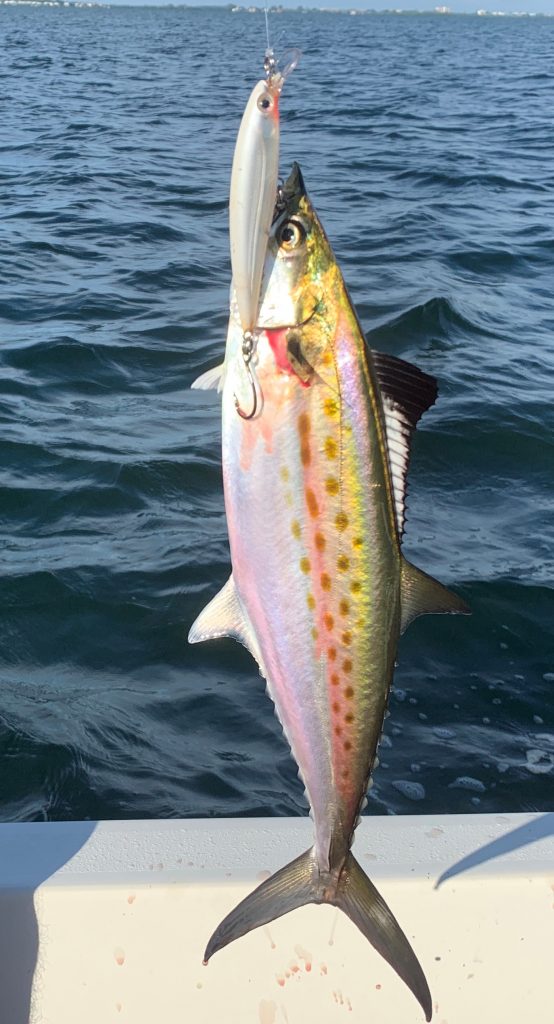 Here is my personal list of the best 9 inshore saltwater fishing lures. By no means is this a list of all lures, nor does it mean other lures are not effective. However, these lures have proven themselves to be very effective on a wide variety of saltwater species for me and clients on my fishing charters.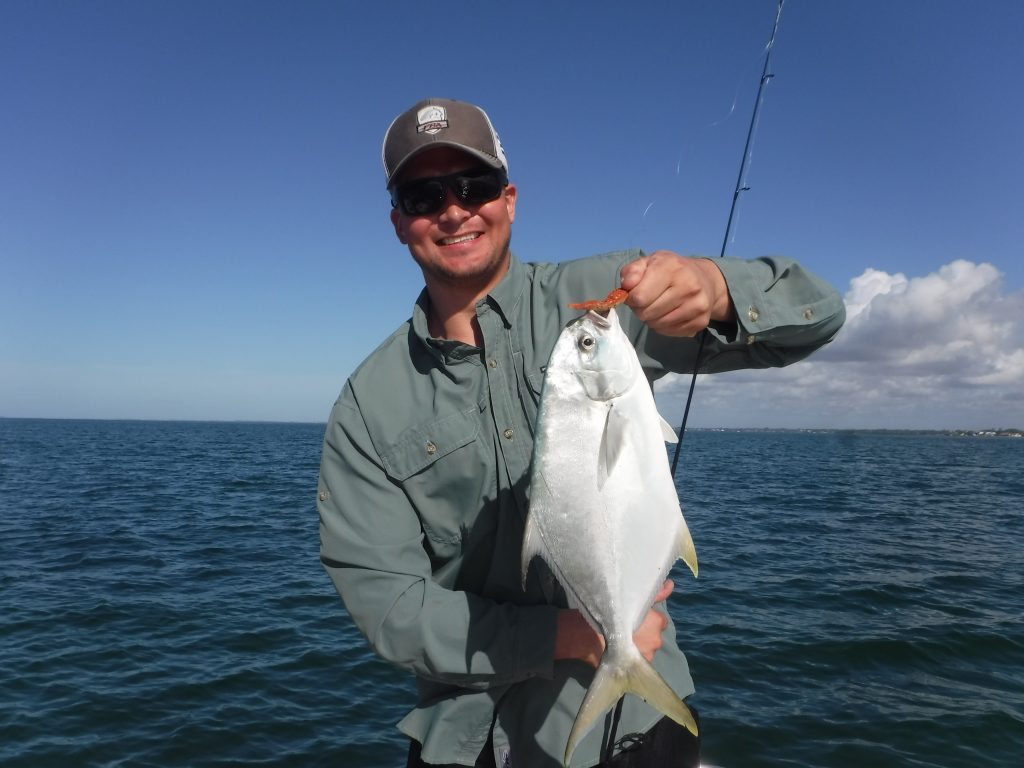 The top 10 inshore saltwater fishing lures are;
Bass Assassin Sea Shad

Rapala X-Rap Extreme Action Slashbait

Clark trolling spoon

3″ Gulp Shrimp

White bucktail jig

Rapala Skitter Prop

Kastmaster spoon

Gulp Jerk Shad

Johnson Silver Minnow spoon

Banana jig
These 10 inshore saltwater fishing lures will cover every situation than an angler will find themselves in and will catch just about every game fish that swims!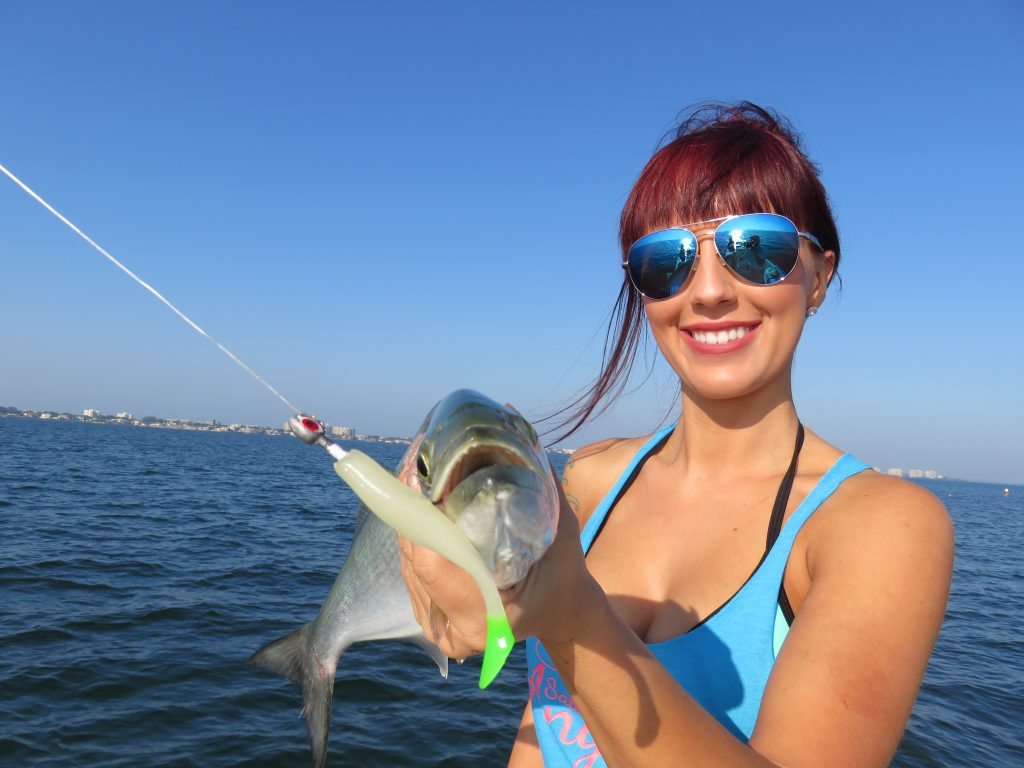 Bass Assassin Sea Shad
The soft plastic grub on a jig head is arguable the most popular saltwater fishing lure on the planet, and for good reason. It is economical, versatile, and productive. The tail can be quickly changed to mimic a wide variety of forage. The jig head weight is tailored to the application. It is my favorite lure when targeting speckled trout and other species on the deep grass flats.

My personal favorite soft plastic saltwater fishing lure is the Bass assassin Sea Shad. I like the 4" bait as it matches the forage here in Florida where I fish. Larger models are available. Glow, chartreuse, New Penny, and red/gold shiner are my favorite colors, though many more choices are available.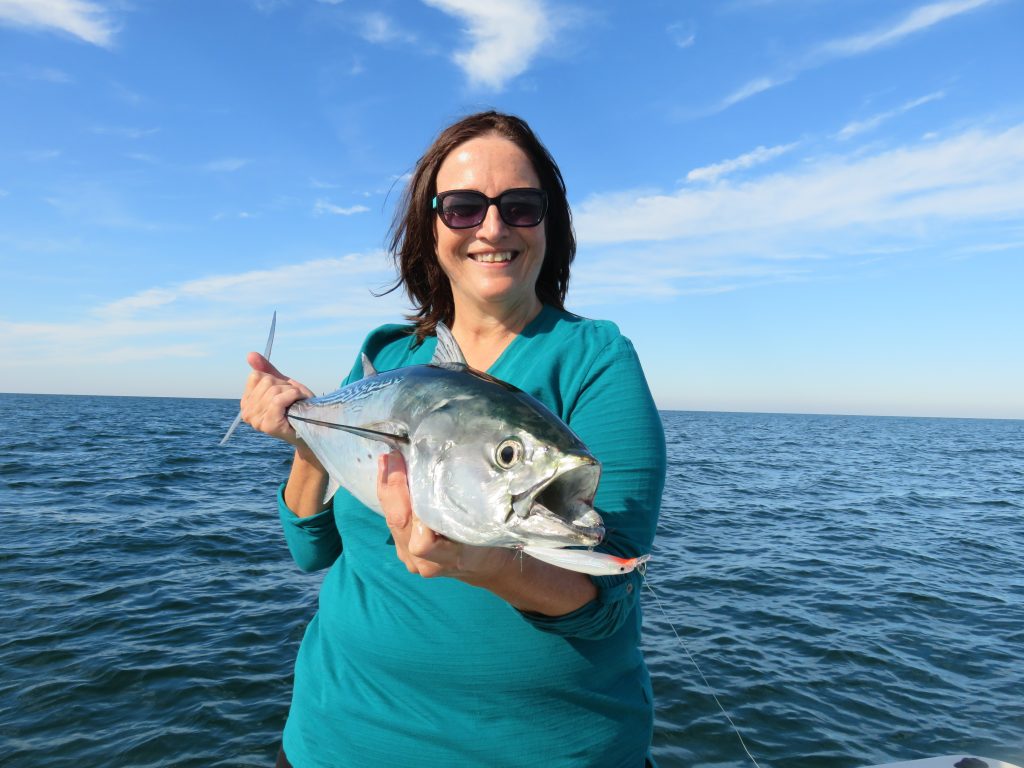 Rapala X-Rap Extreme Action Slashbait
I love fishing with plugs! They are fun to cast and fish and are extremely productive. My favorite plug is the Rapala X-Rap Extreme Action Slashbait. It is in the family of "jerkbaits", being long and slender with an erratic, darting action.
The X-Rap comes in several sizes and colors. I like the 08 and 10 sizes (we have smaller bait fish where I fish) but anglers can bump up the size when needed. My favorite colors are Ghost (white) and olive. The new Pilchard finish is awesome! X-Raps can be cast and retrieved and are very effective when trolled as well.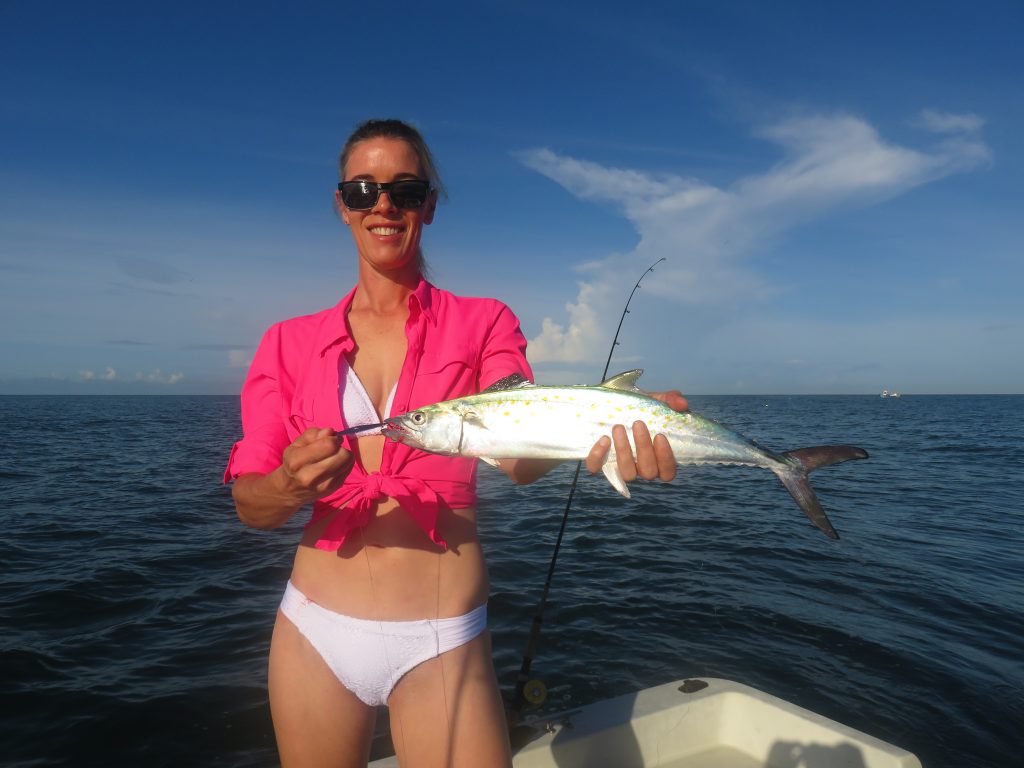 Clark trolling spoon
My number one trolling lure by far is the Clark trolling spoon, especially for Spanish and king mackerel. It definitely belongs on the list of top inshore saltwater fishing lures. The spoon is long and slender and has a very tight wiggle. The spoon comes in several sizes to match the locally available forage. Silver is the top finish.
The Clark spoon does require some type of device to get down in the water column. Anglers can use inline trolling sinkers of planers to accomplish this. Downriggers are not really effective due to the higher trolling speeds that mackerel and other saltwater fish react to.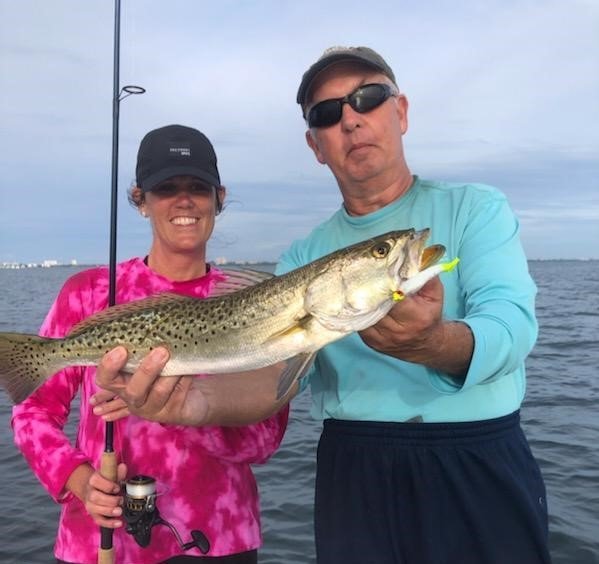 3″ Gulp Shrimp
The 3" Gulp Shrimp is another excellent inshore saltwater fishing lure. It combines a soft plastic grub with live bait. The scent is very effective. I fish this bait on a ¼ ounce jig head most of the time as I am usually fishing water between 5′ deep and 10′ deep.
This lure can really be fished just like a live shrimp. Anglers can suspend the Gulp Shrimp under a float. It can be worked very shallow as well and even be rigged weedless on a swim bait hook. It is a great option when the bite is tough and fish are reluctant to hit other lures.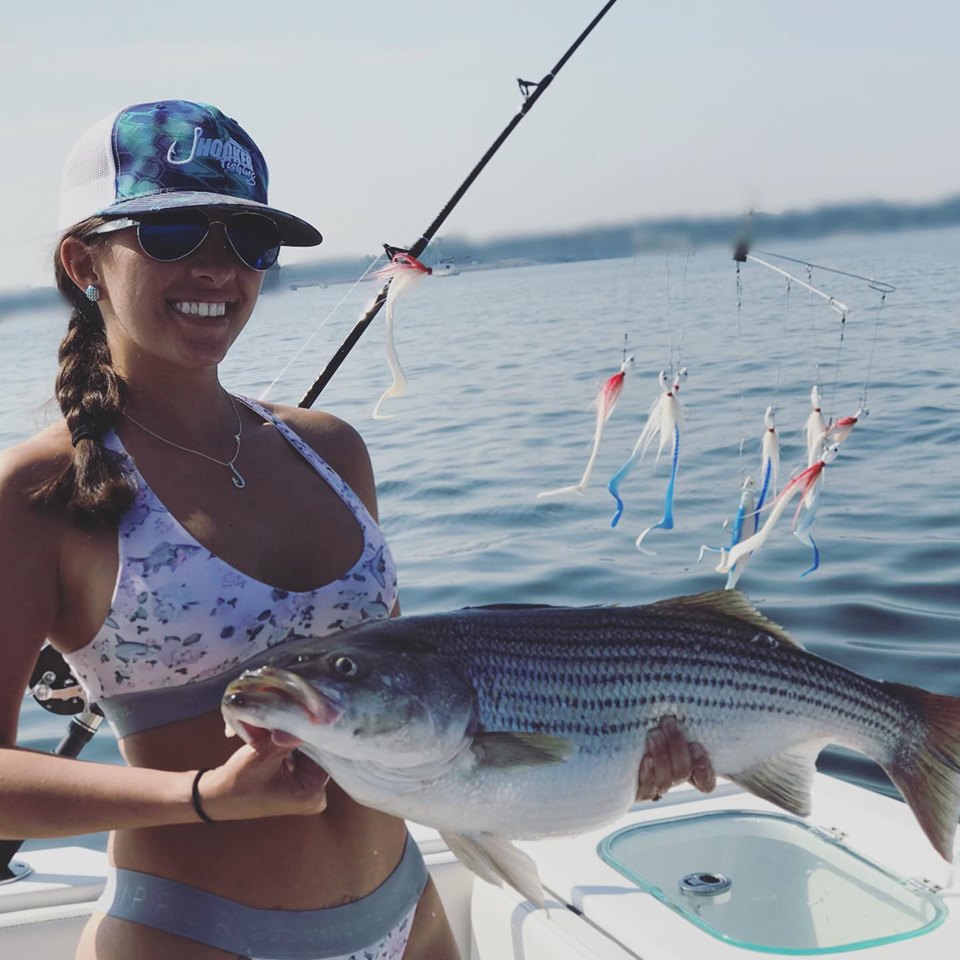 White bucktail jig
I grew up in Maryland fishing the Chesapeake Bay and its tributaries for striped bass, bluefish, and other species. A white bucktail jig was considered required tackle. It is a versatile lure that comes in many sizes to cover the current fishing situation. The lure can be bounced along the bottom, reeled in fast, or trolled.
My favorite bucktail jig is the Spro bait. It has a quality finish and hook. While bluefish and mackerel will tear up any bait, the Spro jig holds up pretty well. Anglers can add a soft plastic trailer or strip of cut bait for even more action.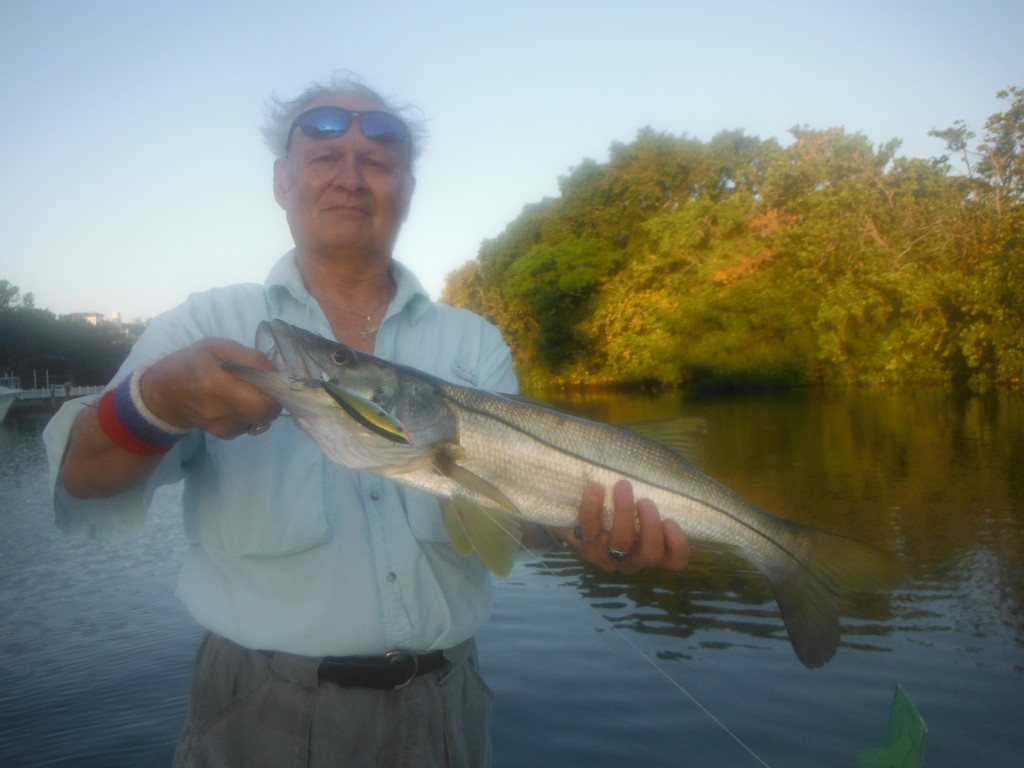 Rapala Skitter Prop
Every anglers who fished with loves loves a surface bite! The Rapala Skitter Prop is next on the list of top 10 inshore saltwater fishing lures. It is a surface plug. The bait has a conical nose and a propeller on the rear. It emits a lot of commotion which attracts game fish. Gold is mt favorite color, though in all honesty, I am not convinced that color makes a big difference on topwater lures.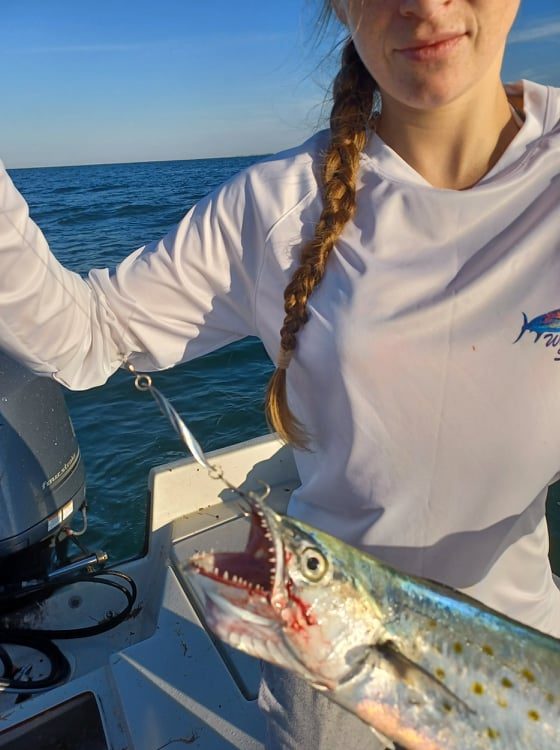 Kastmaster spoon
I really love the Kastmaster spoon! It has an elongated shape and is dense; it casts a long distance. This makes it an excellent lure for anglers surf fishing. The large treble hook results in a good hookup ratio. I prefer silver with a prism finish.
The Kastmaster spoon works very well when both cast and trolled. In both cases, a fairly fast presentation works best. Anglers casting the spoon will do well to add in pauses and twitches, making the lure even more erratic. It is heavy enough to troll without added weight.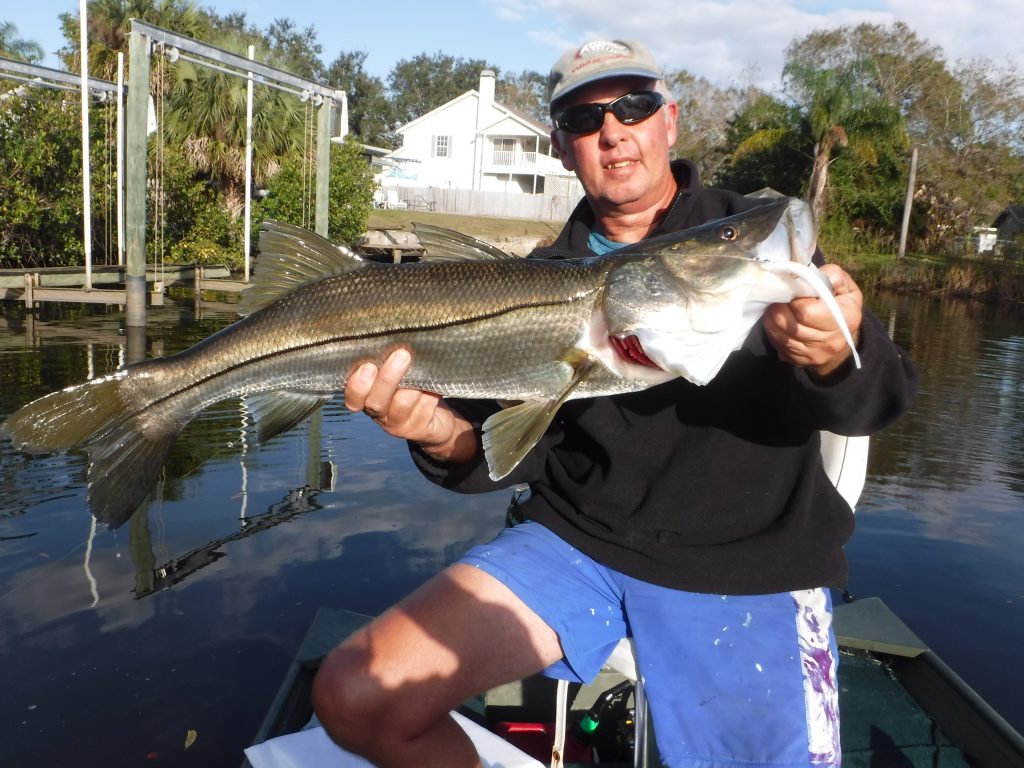 The Gulp Jerk Shad is a fluke style soft plastic bait. Like other Gulp products, the scent is a major component in the effectiveness of the lure. It is long and slender and falls into the "finesse" bait family. I use this lure in cooler weather when a slower presentation is more productive.
White is pretty much the only color I use, it catches everything. It can be fished on a jig head or a swim bait hook. The best technique is to jerk the lure up and allow it to fall through the water column. I use the 5" bait, but there are other sizes available as well.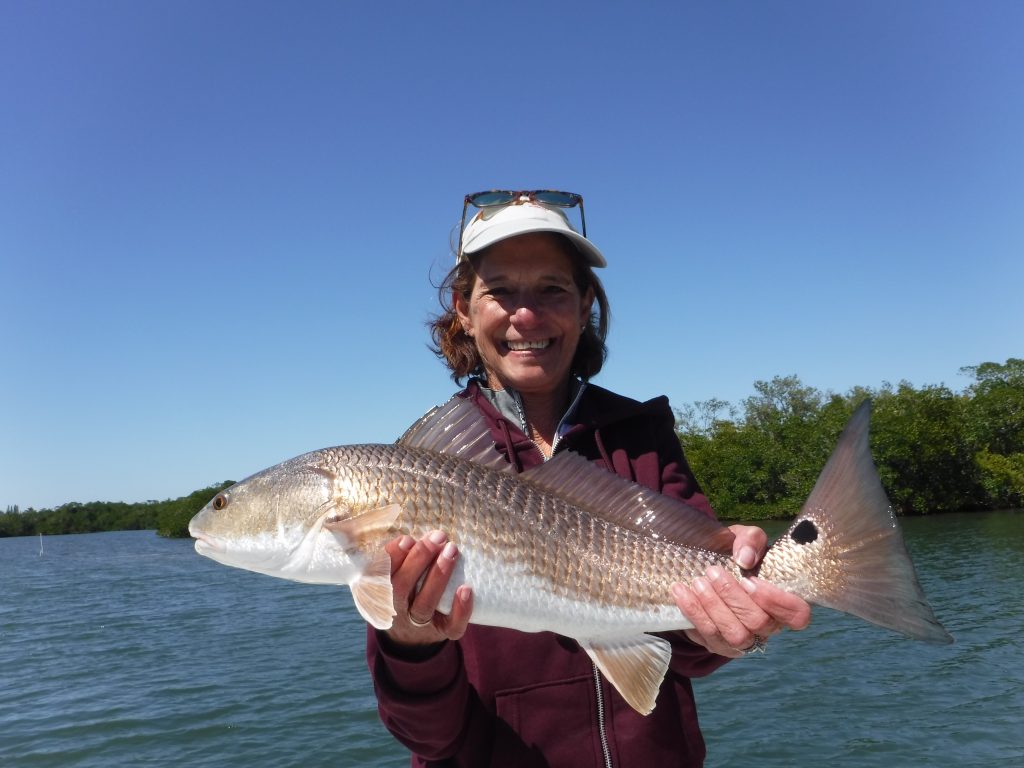 The Johnson Silver Minnow is best known as a freshwater bass fishing lure. In saltwater, it is a bit of a specialty lure that is used when targeting game fish in shallow water, especially redfish. It casts a long distance and can be fished in very shallow water. It is an excellent search bait, allowing anglers to cover a lot of water in search of fish. The hook rides up, making it virtually weedless.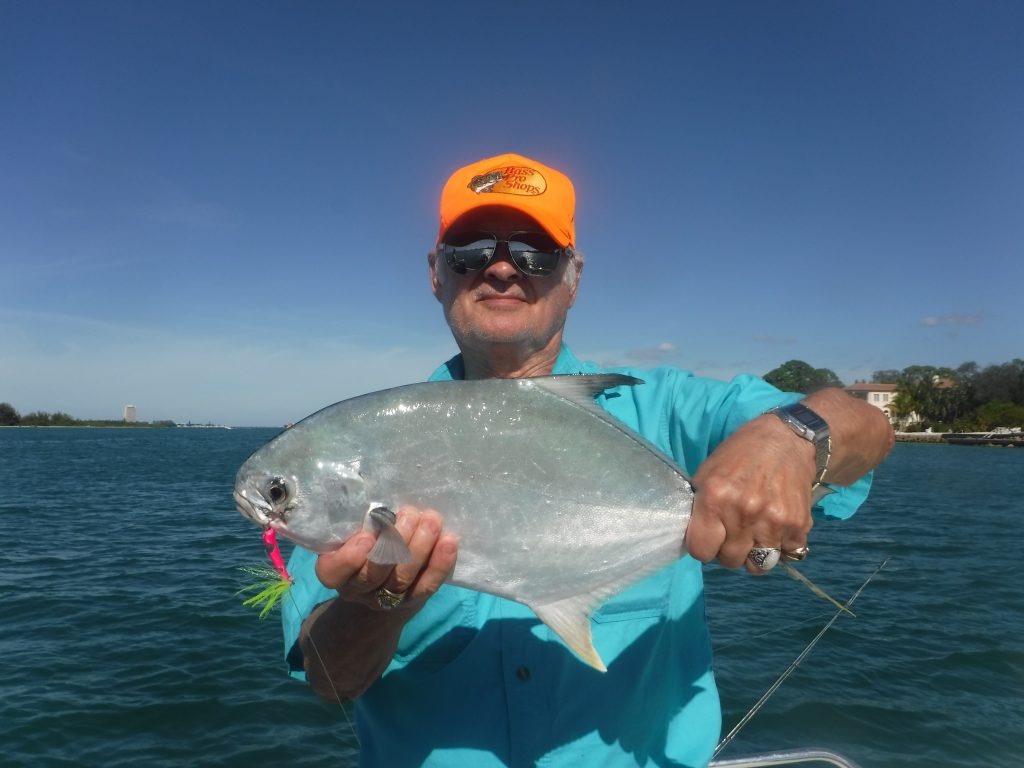 Banana jig
The last bait on my list of top 10 inshore saltwater fishing lures is the Banana Jig. Doc's Goofy jig is a prime example. Many anglers associate this lure with pompano fishing. It is very productive on that species. The jig works best when hopped sharply off the bottom. It can be vertically fished from a boat and also works well when cast out from shore or a boat.
This is a very easy fishing lure for novice anglers to use. As a charter boat captain, this is very important. All the angler needs to do is jerk the lure as the boat drifts along, and it will catch fish. A small teaser is often added to increase flash and action.
In conclusion, this article on my top 10 inshore saltwater fishing lures will help anglers catch more fish when using artificial lures!