Siesta Key Surf Fishing – a Complete Guide!
This article will thoroughly cover Siesta Key surf fishing. Siesta Key is a barrier island on the west coast of Florida, just south of Tampa. It is famous for the white sandy beaches. Tourists flock there year round. Siesta Key offers anglers some very good surf fishing when conditions are right.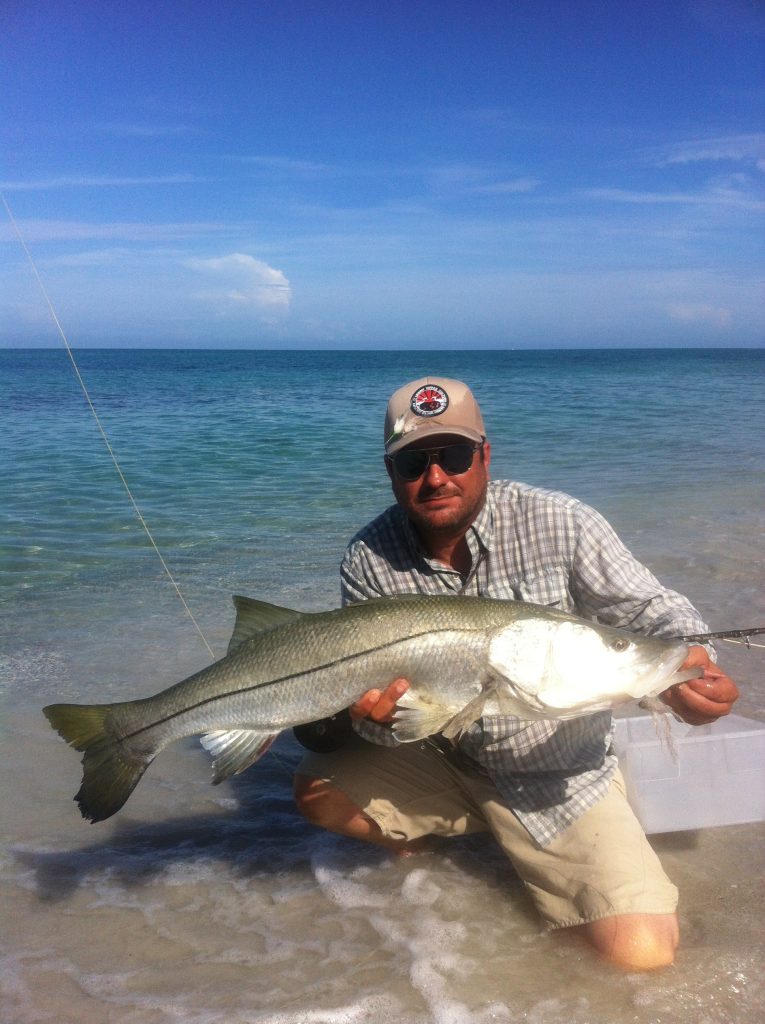 Surf fishing is done a bit differently on the west coast of Florida. The long rods, big reels, and heavy sinkers are not required. The surf slopes out gradually with several sand bars dispersed evenly. Most of the fish are caught close to shore, in the first trough between the shore and the first bar.
Anglers can achieve success surf fishing in Siesta Key all year long, though tactics do change. The times when fishing will be tough include extreme warm or cold temperatures as well as when it is windy. Strong windy will stir up the sand, resulting in "dirty" water. This is almost always a poor time to fish.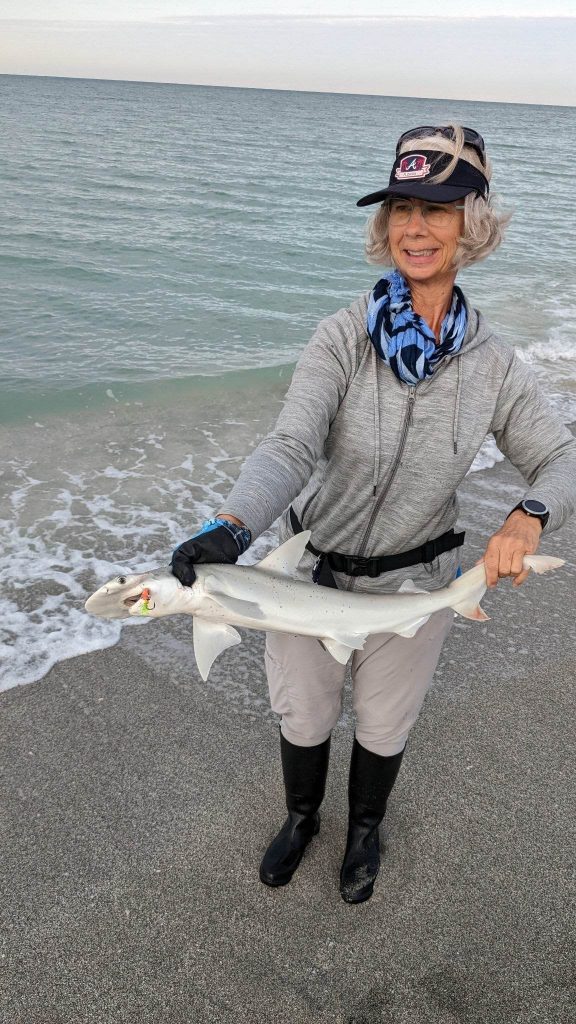 The best spots to surf fish on Siesta Key are Point of rocks, Turtle Beach, and near the Village at Big Pass. Parking can be tough neat Point of rocks. Turtle Beach is easily accessible with parking and restrooms. The public beaches must be fished early and late when no swimmers are present.

Siesta Key surf fishing
Anglers can choose to cast artificial lures or flies or use live or cut bait when surf fishing in Siesta Key. Each type of fishing has advantages and disadvantages. Lures allow anglers to cover a lot of water in search of fish. It is also more convenient. Live bait is effective and maybe the best option for novice anglers. However, the bait must be purchased and in the case of shrimp, kept alive.
A 7′ to 7 ½' rod with a 300 series reel spooled up with 10 pound braided or monofilament line is an excellent all round combination for surf fishing the west coast of Florida. As mentioned earlier, long casts with heavy weights are not required. This outfit will perform well for anglers both casting lures and fishing with live bait.
The same simple rig is used with both live bait and lures. A 24″ to 30″ piece of shock leader is added to the running line, This can be done using a small black swivel or a line to line knot. I prefer a double uni knot. The hook or lure is then attached. Wire leaders can be used for mackerel and bluefish, although if the water is clear, less strikes will occur.

Surf fishing in Siesta Key with lures
Artificial lures are my favorite way to surf fish in Siesta Key. A small selection of lures will get the job done, no need to over complicate it. Jigs, plugs, and spoons work well. Pliers and a little leader material round out the required gear. This allows anglers to be very mobile and cover a lot of water.
The best lure for fishing the beach is a lead head jig with some type of soft plastic grub body. The jig and grub combo is a very versatile and effective lure for anglers fishing Siesta Key. The grub can be easily replaced when a color or style change is desired. A ¼ ounce jig head with a 3" to 4" grub works very well.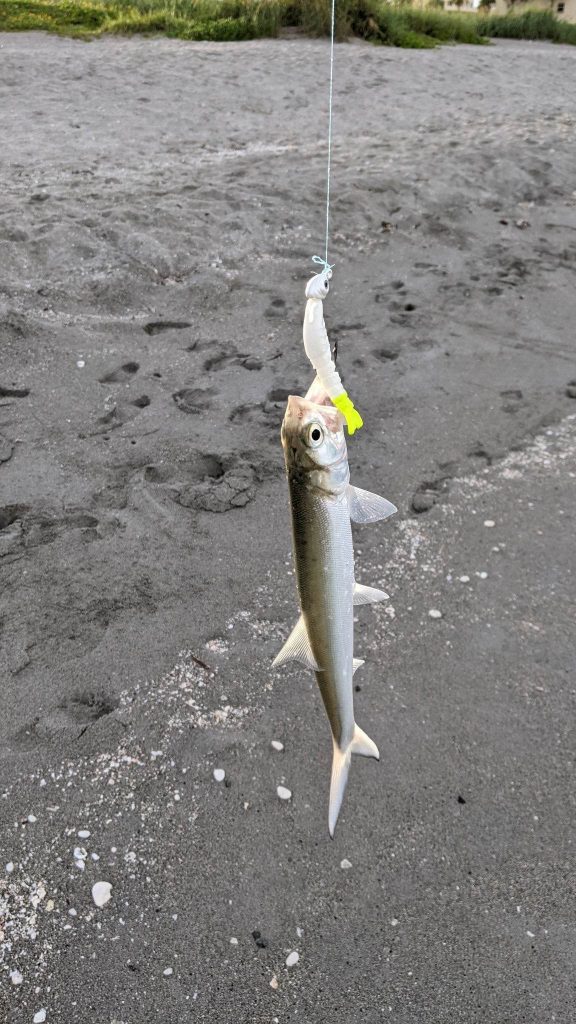 The best presentation is usually to bounce the jig along the bottom using a hop and fall retrieve. A sharp twitch of the rod tip will cause the lure to hop up. A little slack will allow the jig to flutter to the bottom. As it hits the bottom, the lure kicks up a tiny puff of sand. This very realistically mimics a fleeing shrimp or crab. When fish are seen feeding actively on the surface, a fast, erratic retrieve can be effective.
More surf fishing lures
A ½ ounce silver spoon is an excellent salt water fishing lure that works very well when surf fishing. It is best when the water is warm enough for bait fish to be present. A wobbling spoon very realistically imitates a wounded bait fish. Spoons also have the advantage of casting a long distance since they are heavy and dense. A fairly quick and erratic retrieve usually produces the more strikes.
Plugs are also extremely effective surf fishing lures. They have an enticing action that draws a lot of strikes. The lure is cast out and twitched sharply, then paused. Many strikes occur on the pause as the bait seems helpless. The downsides to plugs are the cost and the fact that most sport multiple treble hooks.
Fishing the surf with live and natural bait
Many anglers prefer the simplicity of surf fishing with live or cut bait. This can certainly be a very productive strategy. The top bait in Siesta Key (and all of Florida) is the shrimp. Shrimp are easily obtained and every fish will happily devour one. Shrimp can be used whole or cut into pieces.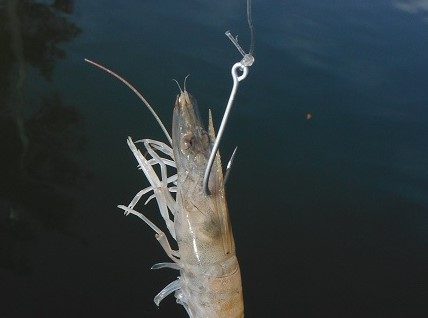 Shrimp can be kept alive fairly easily in cool water. However, in warmer water, some type of aerator must be used. Bait shops sell them at a reasonable cost. Shrimp can be purchased alive, placed in a bag or bucket and then used even if they die. Fresh dead shrimp shrimp is much preferred over frozen shrimp.
Sand fleas, also known as mole crabs, are another popular surf fishing bait. Unfortunately, they must be caught by the angler. A special rake dragged through the sand at the surf line. Sand fleas are very effective on pompano, along with other species.
Ambitious anglers catch live bait fish to use from the beach. This requires a cast net and a large aerated bucket in order to keep them alive. It is a lot of trouble, but can produce some very large snook and other species, especially in the warmer months.
Anglers can also use a variety of cut bait. Squid are the top choice, with mullet and other local fish being used. Any fish that is legal to keep can but cut into strips or chunks. Cut bait is mostly used when sharks are the primary quarry. Cut bait tends to attract catfish and other less desirable species.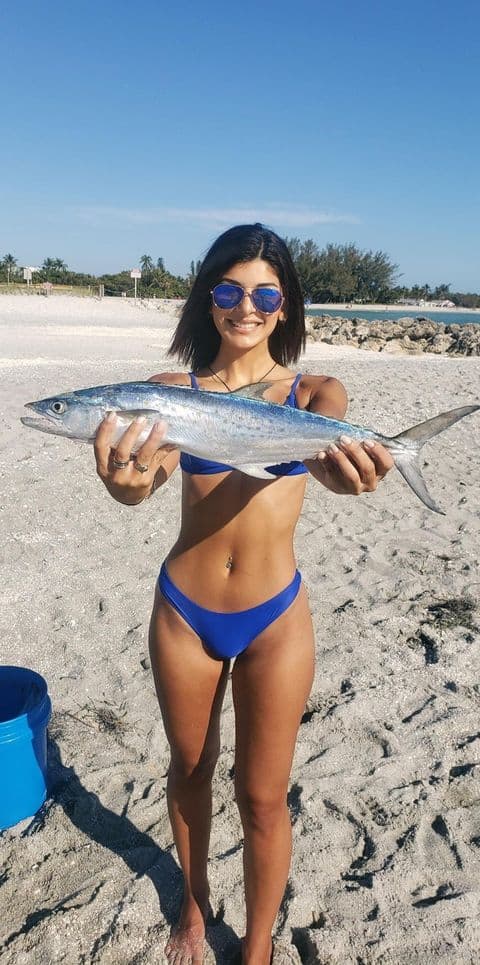 The rig for fishing live bait off the beaches is pretty simple. A small live bait hook is tied to the end of the shock leader. A #2 "J" hook or a #1 circle hook will do fine. A pinch on split shot is added to the line a foot or so above the hook. If the surf is heavy, a ½ ounce sliding egg sinker can be used above the swivel.
Siesta Key surf fishing seasons
One great aspect of fishing in Sarasota and Siesta Key is the variety of species that anglers may catch. There are both resident and migratory species that will provide some good action.
Winter
Surf fishing can be very good in winter. The key is to be flexible and take advantage when conditions are good. Severe fronts will shut down fishing. As the waters calm and settle, fishing should be good. The top technique is to use a small piece of fresh shrimp either on a hook or added to a jig and grub. Whiting can be plentiful. Sheepshead, drum, redfish, flounder, and pompano are also available. Silver trout show up in some seasons.

Spring and fall
Spring and fall are excellent times to go surf fishing in Siesta Key. Both are similar and will be covered together. Spanish mackerel will migrate along the coast. Ladyfish can be plentiful. Pompano can be caught on jigs or shrimp. Redfish, trout, snook, flounder, bluefish, sharks, sheepshead, and other species can be caught.
Summer
Summer is all about sight fishing for snook. This is truly a world class experience when conditions are right. Snook cruise the shorelines as they move out to the beaches in summer to spawn. This is very popular for anglers fly fishing. Flies are lures work well, though live bait will produce as well.
In conclusion, this article on Siesta Key surf fishing will help anglers be more successful when fishing off the area beaches!